A single-player experience of neon-lit micro-strategy and base-building, Kingdom Eighties is a standalone addition to the critically acclaimed Kingdom series.
You take on the role of The Leader, a teenage camp counselor tasked with fending off the persistent assault of the enigmatic Greed on their village and family. Who are these monstrosities, and why do they seem intent on robbing the Crown of Creation from the creators' family?
Use the youngsters in the area as troops or construction workers. Spend your coinage on erecting walls and turrets to protect your growing empire. And when darkness falls, be ready, for the Greed will strike without warning. Nothing can save you if you let go of your throne.
There are hidden features in each and every Kingdom game. By venturing out into the world, you can find new horses, better weaponry, and more advanced technologies to help you survive.
A ROYAL GAME FOR OLD HANDERS AND NEWCOMERS ALIKE
Kingdom Eighties will expand upon the series' established gameplay mechanics to delve further into its history and worldbuilding. Even if you've never played before, you'll have no trouble understanding how to play thanks to the narrative components.
CONNECT WITH YOUR PARTNERS
The Champ, The Tinkerer, and The Wiz are the three sidekicks you'll meet on your journey. You'll need to use their unique skills in tandem to get through the game's many levels.
GO OUT IN STYLE IN THE STREETS
We're just getting started with summer camp! You'll go to new and exciting places in the Kingdom series. Visit the stores on Main Street, get rid of the Greed plaguing New Lands Mall, and get a new set of wheels at the skate park.
SYNTH MUSIC MEETS PIXEL ART
The classic, handmade look of Kingdom is back, this time with a neon sheen inspired by the style of the 1980s. Listen to Andreas Hald's synthwave score and go back to carefree times spent on bikes and at summer camp, when everything was possible.
You are viewing all shops with any payment method. We remind you that some shops may charge payment comissions.
There are 7 offers from
$
12.23 to
$
21.56
This Product is for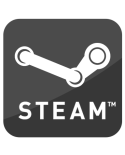 Price history
TRUSTPILOT - 4.6⭐ / 5
With a positive review, you can make our site grow. If we grow, we will offer more discounts, free CD Keys and we also will improve our service. If you want to tell us something, contact us on social networks.