Top selling Prepaid Cards
Compare the Latest CD Key Prices at SmartCDKeys
In SmartCDKeys (CD Key prices comparison) we compare different store prices so you can find the best deals for games, software and prepaid cards. You just have to search the product you want, then we will show you which one has the cheapest price and finally you can choose your preferred shop and buy the cheap pc games keys from them.
You can find cheap CD Keys by your own, of course. But only using SmartCDKeys you will have the guarantee that your money is safe. And we say this because all stores listed in our website have been tested and have passed our quality control. There is no sense to continue losing your time and money to compare Steam games prices on your own. Use us, we are totally free.
We are not limited to Steam, Origin or Uplay products. You can also find cheap Xbox Live codes for Gold membership or prepaid Gift Cards. Prices are updated almost every hour so you can be sure we are providing you the best actual information. Still having doubts? Test it by yourself and click to find the Xbox Live 12 Month cheapest price available right now!
In the same way like Xbox, PlayStation cards codes are very popular at SmartCDKeys. The top selling products from this category are the PSN Gift Card codes which you can find always almost 20% cheaper than in a local shop.
Our website compares prices for thousands of products and more than half hundred shops. In this way we can always offer you cheap Steam keys, Origin keys, Uplay keys, Battle.net keys and Epic Games keys. Software like Microsoft Office and Windows 10 Professional or prepaid cards codes for online shops like Steam, Nintendo, Amazon, Google Play or iTunes. Everything in digital format, sent online to your email and achievable in your PC. Never pay more for the same!
Digital format is the new way to purchase digital products. The CD Keys allow you to get the game by digital download (eco-friendly). You buy a cheap code which you can activate in Steam platform (for example) and legally download the game as many times as you want. It can be a videogame, a song, a monthly subscription, a gift card or just software.
We compare prices for all shops who sell digital products so you can choose to buy exactly the same product at a cheaper price without any risk. Some of the compared shops are Instant-Gaming, G2A, Kinguin, G2Play, MMOGA, CDKeys.com, Gamivo, GreenManGaming, Epic Games, Press-Start... and more than forty shops. Most of them have more than 10 years online so their service quality is guaranteed. You will also find discount codes for most of the shops near the prices we find. This discount codes can be used to save even more money.
Latest Articles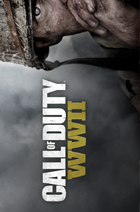 Where to buy CoD: WW 2 CD Key
Get cheap Call of Duty World War 2 CD Key today.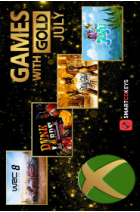 New free Games with Gold for July 2020 anounced!
Free Games with Gold July 2020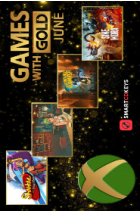 New free Games with Gold for June 2020 anounced!
Free Games with Gold June 2020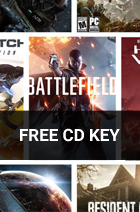 Win FREE CD Keys with SmartCDKeys.com
SmartCDKeys is giving Free CD Keys to everybody!
Compare and find cheap STEAM CD Key prices
SmartCDKeys is better than any CD Key store.