BUY Train Simulator 2016 CD Key Steam



Enjoy these four extreme routes in Train Simulator 2016:

THE RIVIERA LINE: EXETER TO KINGSWEAR



Command the mighty Castle Class in the golden age of steam on the busy Cornish Riviera Line.

The line is renowned for its proximity to the south coast of England and joins the southern beaches just south of Starcross, showcasing stunning scenery and ocean views. Test your skills on this line with the Castle Class or GWR 4073, heralded as the most powerful locomotive when introduced in 1923. Set in the 1950s, this route is a challenging drive with some heavy steam machinery ready for even the most experienced of drivers.


WEST RHINE: COLOGNE TO KOBLENZ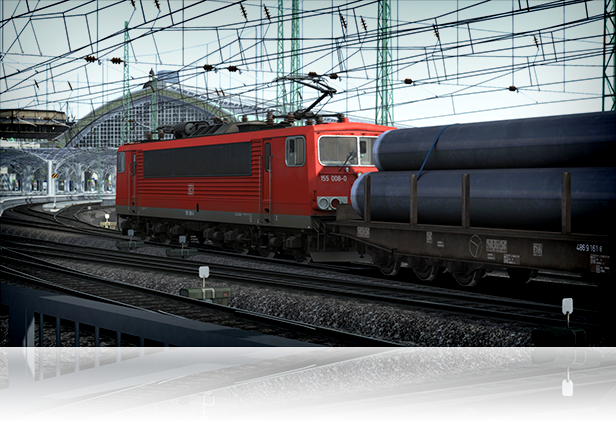 Don't be taken by the beautiful landscape of the Rhineland-Palatinate, the Cologne to Koblenz line will keep all drivers on their toes.

Running parallel to the west bank of the Rhine for much of the journey, the route gives passengers spectacular views across the West Rhine area of West Germany. The route forms the southern stretch of Deutsche Bahn's RE5 'Rhein Express' service, which runs from Emerrich in the north west to Koblenz. Hourly intercity and ICE services, Regio passenger trains and various freight operations also frequent the line. Even the occasional heritage special can be seen in between the busy commuter services. Medieval towns and castles along the line, plus river barges passing serenely by remind passengers of the historic area they travel through between the two densely urban cities of Cologne and Koblenz. Large freight yards at Bruhl and Bonn-West are also well-known features, as well as the DB Museum at Koblenz-Lützel, which occupies a former depot linked to the main line.


SHERMAN HILL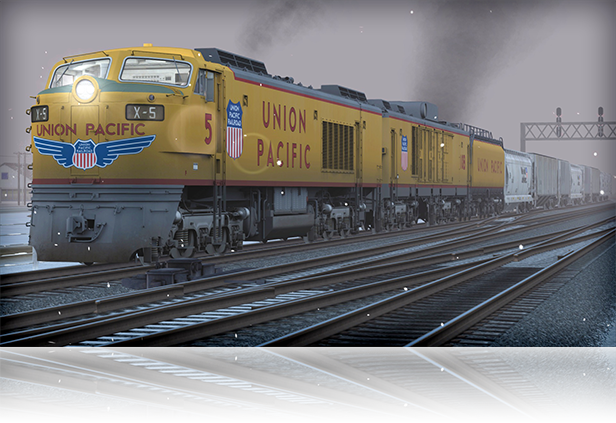 Haul thousands of tons of cargo over Sherman Hill Summit in the legendary Union Pacific Gas Turbine.

Sherman Hill is a fantastic North American freight route running 60 miles between Cheyenne and Laramie, Wyoming. The route's tough grades resulted in the Union Pacific Railroad building new heavy freight locomotives to work the line. Drive this line with the UP GTELs, nicknamed "Big Blows" for their high-pitched scream. These consisted of three semi-permanently coupled vehicles, the leading A-Unit, the turbine housing B-Unit and a Fuel Tender. The turbines ran from the beginning of the 1960s until the end of the 1970s.


NORFOLK SOUTHERN COAL DISTRICT
EXCLUSIVE TO TRAIN SIMULATOR 2016 ON STEAM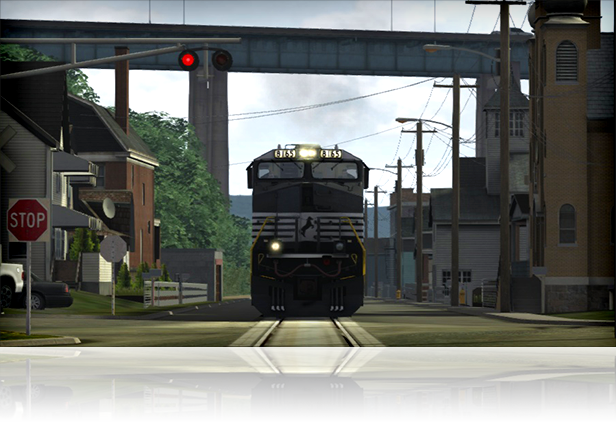 Mile-long coal trains and distinctive street running set apart the beautiful Mon Line, running through the heart of Pennsylvania.

At the heart of Pennsylvania's coal country, the rural Mon Line is today owned by Norfolk Southern with CSX Transporation also having trackage rights. Coal mines dominate the route, with important facilities at Bailey Mine and Emerald Mine connecting with a staging yard at West Brownsville from where coal trains continue on their way to power stations or to ports for export. More than 20 million tons of coal is annually transported along the line, much of it to Loveridge Secondary where it is transhipped from rail to river barges. Challenge your driving skills with heavy coal trains running along the 50 miles of rural countryside at the controls of GE's mammoth 4,400hp ES44AC diesel locomotive.
Key Features
Learn to drive different trains at the TS Academy and qualify as a train driver
Master your Machines with support from the new Driver Assists system
Capture the perfect scenes in the all new Railfan mode
Three fantastic real-world routes including Sherman Hill (USA), Riviera Line: Exeter to Kingswear (UK) and West Rhine: Cologne to Koblenz (Germany)
EXCLUSIVE Steam Edition includes the Norfolk Southern Coal District route
Enhanced graphics and performance
Quick Drive menu system: drive what you like, where you like
Drive with Xbox 360 controller, keyboard or mouse
Integrated Steam Workshop free mission download centre
Create your own routes with powerful in-game editing tools
Access the Train Simulator community in-game
You are viewing all shops with any payment method. We remind you that some shops may charge payment comissions.
There are 6 offers from $5.07 to $22.84