In the tactical game Stargate: Timekeepers, you take charge of a group of experts as they navigate a campaign that is story-driven and has an original plot set in the Stargate SG-1 universe. Utilize your characters' special abilities, sneak a freshly assembled team behind enemy lines, and devise the ideal strategy to solve a time-loop puzzle and eliminate the Goa'uld danger.
GO INTO THE SG-1 STARGATE UNIVERSE
Stargate: Timekeepers is a unique story that spans 14 narratively dense missions, taking place after the conclusion of Season 7 of the Stargate SG-1 main plot. Your journey begins in the midst of the Battle of Antarctica, when the SG-1 is being supported by Commander Eva McCain and her troops in their fight against Anubis's fleet.
Later on in the Stargate world, Eva and her group of experts are given a new assignment that includes aiding the Jaffa Resistance, stopping heinous rites, attacking Moloc's troops, and trying to form a partnership with the Unas.
DIRECT A GROUP OF INDIVIDUALS
Oversee a group of experts working behind enemy lines. Utilize the special abilities of your heroes to devise well-coordinated strategies to defeat Kull Warriors, Jaffa Generals, Moloc's Officers, and numerous other novel and inventive foes.
Eva McCain is a seasoned soldier and natural commander who is an expert with automatic weapons. Max Bolton is a skilled marksman with exceptional agility who can conceal himself in a gillie suit and locate the ideal location to eliminate opponents from a distance. Sam Watson is an expert on extraterrestrial technology and a skilled spy and technical officer. Some of the most challenging jobs are completed by Derreck Harper's drones, such as mending allies and turning off enemy electronics. Along the trip, the Tau'ri core squad befriends A'ta, a cunning thief and Jaffa rebel who wields a Ma'tok staff for close quarters fighting. Along with a small companion, Xugga, a seasoned Unas veteran with strength and good humor, joins your crew.
Every person has a distinct set of skills; use them wisely and in concert to swiftly and discreetly dispatch your adversaries. You may precisely time the movements of your characters in Tactical Mode.
You are viewing all shops with any payment method. We remind you that some shops may charge payment comissions.
There are 1 offers from
$
31.62 to
$
31.62
This Product is for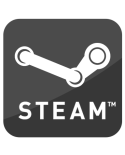 Price history
TRUSTPILOT - 4.6⭐ / 5
With a positive review, you can make our site grow. If we grow, we will offer more discounts, free CD Keys and we also will improve our service. If you want to tell us something, contact us on social networks.