BUY One Piece Pirate Warriors 3 (DLC) Pack 2 CD Key Steam
Extend your experience with 4 new missions:
Surgeon of Death
Counter World Gorvement Warfare
Counter Pirates Warfare
The treasure survival in the Sky Islands
Get 4 exclusive costumes:
Nami (Dressrosa)
Shanks (Strong World)
Nico Robin (Dressrosa)
Perona
This pack also includes 5 costumes from One Piece: Pirate Warriors 2 as a free gift!
You are viewing all shops with any payment method. We remind you that some shops may charge payment comissions.
There are 2 offers from
$
10.63 to
$
11.95
This Product is for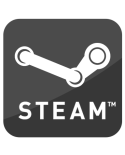 Price history