BUYMicrosoft Visual Studio 2019 Enterprise CD Key Official Web
The Visual Studio 2019 Enterprise development environment may be used to release sophisticated commercial apps. The end-to-end solution's Enterprise edition is especially well suited for bigger businesses and development teams. With its wide range of tools for creating and testing programs, it will win you over. Moreover, Visual Studio may be combined with a variety of subscriptions and services, enabling every business to build the ideal development environment. Buying Visual Studio 2019 Enterprise entails selecting a comprehensive solution that can live up to demanding standards for quality and scalability.
CREATE AND TEST APPS THAT WORK ON ALL DEVICES
With Visual Studio 2019 Enterprise, you also get Visual Studio for Mac, making it simple and quick to develop web applications and mobile software. Developers may spend more time developing and less time troubleshooting by using a development environment like Visual Studio 2019 Enterprise. The application includes a collection of code component tests and enables testing to be done automatically as you develop the code. Real-time viewing of the test results is available. You may make sure that code complies with architectonic dependence principles in this way.
If necessary, Visual Studio Enterprise may also provide a full DevOps tool chain, such as automated CI/CD pipelines. Using the software's intelligent test planning, faults may be resolved more swiftly by understanding the root cause of issues more quickly and simply. Manual and exploratory testing can be executed with precision to achieve this goal. It is also advantageous because capacity testing may be easily included into the development process, enabling the creation of an infinite number of virtual users. The improved debugging and diagnostics capabilities make it possible to find issues in currently under development desktop, web, cloud, and mobile apps. A standout is IntelliTrace, a historical debugging tool that aids teams in the case of issues that are otherwise challenging to replicate. Moreover, Code Map enables visual application debugging, which makes dependencies for very vast codebases understandable.
VERY EFFICIENT PROGRAMMING WITH MODERN SOFTWARE
The American manufacturing business prioritized the production of a speedy, dependable, and incredibly user-friendly solution when developing Visual Studio 2019. This led to the adoption of numerous well-liked and tried-and-true functionalities from Visual Studio 2017. But, consumers may anticipate additional options and even more reliable services. For instance, navigation and refactoring have both improved. In addition, the debugger has been improved. Fast solution loading and builds are what Visual Studio 2019 stands for. The development software's users will also gain from improved opportunities for team cooperation. For instance, the Live Share functionality simplifies effective real-time programming collaboration with several programmers. Digital assistants are also available for both teams and individual developers. IntelliCode is a vital aspect of this function. This generates original, useful ideas for enhancing already existing code.
BUY THE 2019 ENTERPRISE VISUAL STUDIO FOR DOWNLOAD
Companies may quickly and securely buy original software with Lizengo. Direct downloads of programs are possible over our secure connection. Naturally, the required license key and qualified guidance are also provided. Moreover, Visual Studio 2019 has both minor and major upgrades. Naturally, the customer is entitled to get all service and feature upgrades after purchasing the complete version. The software developer is doing this by placing more focus on taking customer feedback into account. Clients therefore get a development environment that is firmly focused on what actual programmers need. Customers should be informed that Visual Studio Professional is geared toward small businesses and independent contractors before making a purchasing decision. On the other hand, the Enterprise edition will satisfy the needs of businesses of all sizes and will charm you with a comprehensive range of features. You may get in touch with the Lizengo team in a number of ways if you still have questions about Visual Studio 2019 Enterprise.
You are viewing all shops with any payment method. We remind you that some shops may charge payment comissions.
There are 3 offers from
$
6.60 to
$
20.42
This Product is for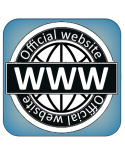 Price history
TRUSTPILOT - 4.6⭐ / 5
With a positive review, you can make our site grow. If we grow, we will offer more discounts, free CD Keys and we also will improve our service. If you want to tell us something, contact us on social networks.