BUYLumencraft CD Key Steam
A top-down rogue-like shooting game featuring base building and tower defense is called Lumencraft.
In Lumencraft, you may play a tower defense game while also playing a top-down shooter. Build your stronghold, dig some tunnels, and explore dynamically generated levels with a completely destructible environment to uncover the priceless Lumen, which is humanity's only hope for survival.
BECOME MANKIND'S SAVIOR
The surviving members of mankind have been battling for survival without power and light for two centuries. But, there is a glimmer of optimism. The survivors discover Lumen in 2221, a powerful energy crystal that could be the last chance for humanity. Scouts, courageous miners, constructed an underground colony and venture into the dark to access the neighboring Lumen riches. Yet as the underground caverns and tunnels offer as much danger as they do hope, the darkness engulfed them. It's time for you to enter the never-ending shadows right now.
THE WAY TO SALVATION IS TO DRILL AND SHOT
Swarms of adversaries lurk in the dark beneath, ready to invade your fortress. In a battle for survival, light up the dreary corridors with your guns and turrets. Create new passageways and tunnels to get lucrative materials, or blast enemies and barriers.
DISCOVER A COMPLETELY DESTRUCTIBLE SETTING
The open-source Godot Engine has been totally redesigned by 2Dynamic Games into a brand-new tool with a lot of work and creative algorithms. This makes it possible to completely ruin the landscape (or pixels, as we used to refer to them) and paint maps as they were in a painting program.
YOUR FORM OF PLAY
For different types of players, Lumencraft provides a variety of game styles. Experience the entire story of humanity's battle for existence with a 27-mission campaign. Enter randomly created maps and engage in authentic roguelike combat. Instead, test out what the developers and other Steam Workshop users have created for you, or make your own level using the editor. You may test your scouting abilities in any situation with custom game kinds (such as tower defense, action, survival, or a mix of them) that include user-defined starting technologies/upgrades and goals. Bring a friend over so you may explore the darkness together locally or over Steam Remote Play.
EDITOR OF MAP
With terrain that can be easily modified and a wide selection of items, you can make beautiful maps quickly. Define game kinds, starting technologies, upgrades, and objectives before inviting others to participate on your personalized map.
We anticipate that the community will produce many of incredible maps for the Steam Workshop.
FEATURES
There are several game modes, including procedurally generated levels, custom maps made by the devs and the community, and story campaigns. You have a choice!
direct fighting and the employment of a variety of fortifications to defend the underground town.
really effective and enjoyable digging mechanics (just listen to the sweet sound of crushed rocks and Lumen).
weapons that explode. Sure, dynamite is available.
pixel-perfect interaction with a completely destructible environment and dynamic lighting.
Impactful sound design and a special 2Dynamic lighting setup create an ominous mood.
realistic simulations. Simply observe the lava!
Play locally on a shared screen or remotely over Steam with your buddies in co-op mode:)
You are viewing all shops with any payment method. We remind you that some shops may charge payment comissions.
There are 12 offers from
$
5.62 to
$
19.30
This Product is for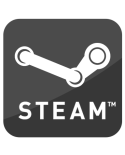 Price history
TRUSTPILOT - 4.6⭐ / 5
With a positive review, you can make our site grow. If we grow, we will offer more discounts, free CD Keys and we also will improve our service. If you want to tell us something, contact us on social networks.