BUYTchia CD Key Epic Games
Follow Tchia on her journey across a tropical open world as she tries to save her father from Meavora, the terrible dictator that rules the archipelago. Explore a physics-driven sandbox as you climb, glide, swim, and sail your boat through lovely islands. In open combat with Meavora's fabric warriors, your ingenuity will give you the upper hand. Make new acquaintances, take control of any creature or item you can discover, and jam on your fully playable ukulele.
A lyrical coming-of-age tale with New Caledonian influences.
SOUL JUMPING

Each animal or thing you may locate can be controlled thanks to Tchia's extraordinary gift. Fly about as a bird, explore the water as a fish, or search for wealth as a dog, among the more than 30 creatures and hundreds of items available! Take advantage of your special soul-jumping skills to explore, solve puzzles, and learn mysteries.
EXPLORATION & TRAVERSAL
Your journey over a sizable archipelago will involve jumping, gliding, and using the Tricks system to pull off incredible tricks and dives. You may climb any object in the world, even physics-driven trees, without any limitations thanks to the free climbing feature. Dive over coral reefs and shipwrecks while sailing your personalized boat across beautiful lagoons and taking to the ocean waves.
UKULELE
Your fully playable ukulele will be a dependable friend throughout the game, whether you're just jamming by yourself or playing with other islanders. Use it during rhythm parts of important plot scenes, or play unlocks tunes everywhere in the open world to start unique occurrences like luring animals or starting rain...
STORY & MUSIC

Take Tchia on a passionate journey where she will encounter a colorful ensemble of New Caledonian-inspired characters. Your trip will be punctuated by fully animated cutscenes dubbed in traditional languages, and a distinctive and immersive setting will be created by an original symphonic music that incorporates local noises.
CUSTOMIZATION & ITEMS

Style Tchia's outfits and vessel with hundreds of unlocked cosmetic pieces that range from classic looks to outrageous choices. Along the way, you'll also discover entertaining and practical items like a flashlight, slingshot, compass, and camera.
NEW CALEDONIA

New Caledonia, a little island in the Pacific Ocean and the home country of Awaceb's co-founders, served as inspiration for the universe of Tchia. The rich and diverse local landscapes, cultures, music, languages, folklore, and customs served as inspiration for the creation of a fictional universe and the telling of a universal tale that everyone can appreciate. Local actors voice the characters in their native tongues, with subtitles provided in a variety of languages, including English, French, Russian, Chinese, German, and more.
You are viewing all shops with any payment method. We remind you that some shops may charge payment comissions.
There are 6 offers from
$
22.17 to
$
32.33
This Product is for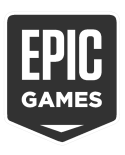 Price history
TRUSTPILOT - 4.6⭐ / 5
With a positive review, you can make our site grow. If we grow, we will offer more discounts, free CD Keys and we also will improve our service. If you want to tell us something, contact us on social networks.