KJØPEThe Elder Scrolls Online Collection: Blackwood Collector's Edition (Xbox ONE) CD Key XBOX LIVE
Bonus contents (Collector's Edition)
Dremora Kynreeve Outfit
Deadlands Wamasu Pet
1× Iron Atronach Crate
3× Blackwood Treasure Maps
2× Experience Scrolls
Battlefield Nightmare Senche Mount
Jewel-Feathered Sep Adder Pet
Temporal Grimoire Memento
Deadlands Gladiator Outfit Style
Offer Weapon Emote
... and more!
YEAR-LONG ADVENTURE - Blackwood is part of the Gates of Oblivion, a saga of deceit and revelations that leads you to the nightmare realm of the Deadlands.
EXPLORE NEW LANDS - Travel across Blackwood from the marshes of Shadowfen, the Argonian homeland, to Leyawiin, an Imperial city first featured in The Elder Scrolls IV: Oblivion.
PRINCE OF DESTRUCTION - Witness the fury of Mehrunes Dagon, a god of destruction, change, revolution, energy, and ambition. Discover his diabolical schemes involving the Longhouse Emperors and prevent Tamriel from falling into the grasp of a Daedric Prince.
NEW COMPANIONS SYSTEM - Never adventure alone again. Choose a Companion and forge an ever-deepening bond as you explore and battle your way through Tamriel.
Du ser på alle butikker med hvilken som helst betalingsmetode. Vi minner om at noen butikker kan belaste betalingskomisjoner.
Det er 1 tilbud 353.09
Nkr.
til 353.09
Nkr.
Butikk
Plattform
Pris
Kjøp nå
Dette Produkte er for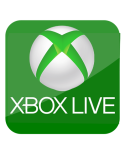 Prishistorie
TRUSTPILOT - 4.6⭐ / 5
Med en positiv anmeldelse kan du få nettstedet vårt til å vokse. Hvis vi vokser, vil vi tilby flere rabatter, gratis CD-Keys og vi vil også forbedre tjenesten vår. Hvis du vil fortelle oss noe, kontakt oss på sosiale nettverk.