ΑΓΟΡΑ Zombieland: Double Tap - Road Trip (Xbox One) CD Key XBOX LIVE
The game is it's own unique story, set after the events of the first movie, Zombieland: Double Tap: Road Trip is a ridiculously fun top-down twin-stick shooter featuring local co-op multiplayer for up to four players. Play as your favorite heroes from the original — Tallahassee, Columbus, Wichita and Little Rock — as well as new unlockable characters from the upcoming sequel. The game embraces the game-like elements seen in the film by incorporating everything from the "Rules" to "Zombie Kill of the Week". Use your special abilities, an arsenal of weapons and the essential Zombieland rules for survival to stay alive against huge numbers of uniquely grotesque and dangerous undead monstrosities in Zombieland: Double Tap's story-based campaign mode, wave-based horde mode, and boss battles.

Τελευταία Άρθρα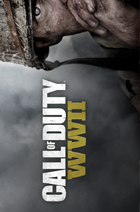 Where to buy CD Key of Call of Duty World War II (2)
Get cheap Call of Duty World War 2 CD Key today.