Minecraft Starter Pack (DLC) (Xbox One)
Ιστορικό τιμών
Includes:
Greek Mythology Mash-up
Plastic Texture Pack
Skin Pack 1
Villains Skin Pack
Create anything you can imagine. Explore the mighty mountains and living oceans of infinite worlds, expanded further by free game updates, amazing community-made maps, servers, thrilling minigames and more!
Παρακολουθείτε όλα τα καταστήματα με οποιονδήποτε τρόπο πληρωμής. Υπενθυμίζουμε ότι ορισμένα καταστήματα ενδέχεται να χρεώνουν προμήθειες πληρωμής.
4 προσφορές από $0.53 εως $2.03
Τελευταία Άρθρα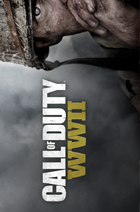 Where to buy CD Key of Call of Duty World War II (2)
Get cheap Call of Duty World War 2 CD Key today.