ΑΓΟΡΑHello Engineer: Scrap Machines Constructor CD Key Steam
You and your frightening neighbor are stuck in a strange amusement park. To learn his sinister secrets and get away, you'll need to let your imagination run wild and build some weird cars and battle equipment.
Hello Engineer is a four-player online game where you and your friends build machines in the Hello Neighbor universe. Explore a mystery amusement park and its surrounding area as you scavenge for supplies and create your way through puzzles. Create amazing devices out of discarded materials and face off against your frightening Neighbor's nasty robots. You can win with any machine that rolls, flies, or bounces to the finish line.
Time for some truly spectacular machine-on-machine showdowns to establish that these local Inventors are not to be trifled with!
Construction:
The amusement park's discards include frame pieces, gears, motors, wheels, weaponry, and even jet engines, providing ample opportunity for inventive individuals to construct a wide variety of vehicles to meet their diverse and shifting demands.
Engineers with enough expertise can use readily available sophisticated characteristics like electrical circuits and smart modules to create autonomous mechanical vehicles or mechanical animals.
The primary component is your imagination; there are no set ways to accomplish goals; you can go forward in the level in whatever way you choose. Any machine that accomplishes its intended purpose is a good one.
Up to four-player online co-op:
You need more people working on it since there are too many moving pieces, right? Just install more displays and take the staff along for the journey.
Have the most intricate and audacious plan ever conceived? Gather a group together!
Infinitely better methods and fresh ideas may be implemented when blueprints are shared.
Play styles:
Story Mode: Solve puzzles and overcome obstacles by constructing and operating your own unique machines, either solo or with companions. Prepare your inventions for challenging boss fights.
Sandbox Mode: Take it easy in the sandbox and construct whatever you like. Make the best machine you can imagine! Do you long to launch a rocket? Here's your opportunity.
Παρακολουθείτε όλα τα καταστήματα με οποιονδήποτε τρόπο πληρωμής. Υπενθυμίζουμε ότι ορισμένα καταστήματα ενδέχεται να χρεώνουν προμήθειες πληρωμής.
1 προσφορές από
$
10.11 εως
$
10.64
Κατάστημα
Πλατφόρμα
Τιμή

Αγορά
Τρέχει στο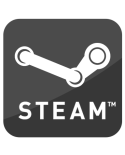 Ιστορικό τιμών
TRUSTPILOT - 4.6⭐ / 5
Με μια θετική κριτική, μπορείτε να κάνετε τον ιστότοπό μας να μεγαλώσει. Εάν αναπτυχθούμε, θα προσφέρουμε περισσότερες εκπτώσεις, δωρεάν CD-Key και θα βελτιώσουμε επίσης τις υπηρεσίες μας. Αν θέλετε να μας πείτε κάτι, επικοινωνήστε μαζί μας στα κοινωνικά δίκτυα.