Your Steam game purchase comes with After Us (Original Soundtrack). Discover the After Us original soundtrack's breathtaking atmosphere, which was written by Daniel Elms. This music, which is made up of 46 tracks and has a duration of well over 3 hours, perfectly conveys the emotional journey of optimism and melancholy that players encounter in the game.
In order to save the souls of extinct creatures, you must play as Gaia, the Spirit of Life, and traverse gorgeous platforming areas in an abstract universe. The last whale harpooned, the last eagle trapped, the last deer hunted down, and more. Resurrect these species while avoiding confrontations with the lethal, oil-covered Devourers that prowl the wasteland in quest of any surviving life.
You are the only person who can save the earth in this stirring adventure from the writers of the highly acclaimed Arise: A Simple Story.
The following are the main characteristics of Gaia's journey: • Mother utilized all of her Life Force to preserve the souls of the remaining creatures, which are now imprisoned in their bodies. Gaia's mission is to save every soul and return it to Mother's Ark. You may glide, hop, and dash using Gaia's traversal skills to explore new regions and avoid dangerous traps, and you can use her unique talents to clear the oil that consumes the earth, fight ravenous Devourers, and liberate trapped souls.
A huge, surrealistic world: Through Gaia's eyes, observe the bleak landscapes that beautifully illustrate the harmful interactions between mankind and nature. Each habitat will give Gaia with unique difficulties to overcome as she spreads life and beauty along her route. These environments range from fading woodlands to the center of decaying cities, to the arid seabed and polluted sky.
A tale of contrasts: After Us presents a dismal view of a planet utterly destroyed by human activity. You will learn about the fate of the Devourers as agents of extinction, but also as agents of progress, love, and hope, as you lead Gaia's light through it and identify the reasons for the catastrophe.
El producto se activa en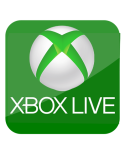 Historial de precios
TRUSTPILOT - 4.6⭐ / 5
Con una reseña positiva, puede hacer que nuestro sitio crezca. Si crecemos, ofreceremos más descuentos, CD Keys gratis y también mejoraremos nuestro servicio. Si quieres contarnos algo, contáctanos en las redes sociales.