KOUPIT Endzone: A World Apart - Save the World Edition CD Key Steam
In 2021, a group of terrorists blew up nuclear power plants around the world and plunged the world into chaos. Only few were able to escape into underground facilities called "Endzones" . 150 years later, mankind returns to the surface - under your command! In an extremely hostile environment full of radioactivity, contaminated rain and extreme climate change, you'll have to prove your worth as a leader.
Build & Advance the Pursuit of Happiness
The world as we know it is gone. Build a new home for the last human survivors on earth! Give them shelter and a house. Fulfill their basic needs with steady water and food supplies, educate them, ensure their survival and help them stay motivated with over 30 different buildings.
Gather & Command Lead the Way
As the leader of your settlement, coordinate and assign different professions and tasks. Let your people gather & refine many different resources and manage your economy by building an efficient infrastructure with streets, depositories and markets.
A Vivid World Dynamically simulated
Every ground cell in the game features dynamically simulated humidity and radiation. Watch as rain clouds irrigate your soil or prepare for constant fights against contaminated rain bringing devastating radiation to your lands.
Survive the Drought plan ahead & stock-Up
The climate has changed! Prepare for recurring and agonizing droughts and plan ahead by stocking up food and water. Every cycle is a new challenge! Withstand the unstoppable sandstorm, as it destroys buildings and brings deadly radiation.
Fight Radiation the invisible Enemy
The invisible danger of radiation is still haunting the surface with contaminated rain. Protect your people from radiation sickness with special gear. Clean water with active coal filters, build roofs on your fields and dig up the ground as a last resort to remove radiation from your land.
The Treasure Hunt Explore the Old World
The world is in shambles but some of the manmade fragments still remain. Send expeditions to ruins and long forgotten places and make meaningful decisions that change the fate of your people.
Key features
Build a settlement on the hostile surface of the earth with over 30 different buildings and take care of your men, women and children.
Gather & refine many different resources and manage your economy by building an efficient infrastructure with streets and depositories.
Experience dynamically simulated, believable environments! Every ground cell in the game has its own humidity and radiation values.
Survive in a world of constant threats including radioactively contaminated ground, droughts, toxic rain and sandstorms.
And many more features coming during our early access phase...
Prohlížíte všechny obchody s jakýmkoli způsobem platby. Připomínáme, že některé obchody mohou účtovat platební provize.
Jsou tu 3 nabídky od 715.20
Kč
do 1,020.38
Kč
Tento produkt je pro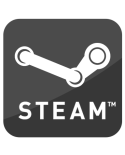 Historie cen