Carnival Games: Monkey See, Monkey Do for Kinect (Xbox 360)
Carnival Games: Monkey See, Monkey Do! invites you to the midway for party-style fun that uses your whole body. Designed exclusively to take full advantage of the full-body, motion-sensing controls of your Kinect, each of the 20 rip-roaring games in this colorful collection challenges you to climb right into the action. Fling rings, pop darts, test your strength and spin the Wheel of Chance in loads of new and classic boardwalk favorites. Prove your midway might to take home interactive prizes that are so crazy, mom and dad may not let them in the house. But do your best to hold onto those dragons, robot cowboys, flying bears, ninjas and wacky wearables — you earned them, after all.
Features
Step right up for a kooky carnival atmosphere with mini games designed exclusively for the motion-sensing Kinect (not included)
Jump into the full-body action of 20 party-style games that are fun for players of all ages
Try your hand at wacky midway challenges, including Ring Fling, Funnel Cake Falls, Rocket to Mars, Crash-Test Dummy, Pop Darts and more
Re-experience some of your favorite boardwalk classics like Alley Ball, Strength Test, Court King, Golden Arm and Wheel of Chance
Voice recognition technology allows The Amazing Wodin to reveal your future, tell you a riddle and present you with a personal wizard name
Be crowned the winner to score interactive prizes and surprises abound
For 1 to 2 players
Jsou tu 2 nabídky od
$
8.66 do
$
9.02
Tento produkt je pro
Nejnovější články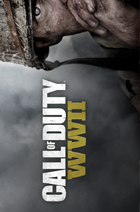 Where to buy CD Key of Call of Duty World War II (2)
Get cheap Call of Duty World War 2 CD Key today.