Wasteland 3 (USA) (Xbox One)
Fiyat geçmişi
In Wasteland 3 the fate of Arizona depends on the fate of Colorado.
You are a Desert Ranger, fighting a losing battle to keep your beloved Arizona alive, when the self-proclaimed Patriarch of Colorado radios, promising aid if you'll do a job he can only entrust to an outsider—rescue his land from the ambitions of his three bloodthirsty children.
So you travel from the scorching deserts to the frozen mountains and start from scratch, building a new base, finding a snow-worthy vehicle, training new recruits, and fighting your way through hostile wilderness—all the while trying to decide who to trust in land torn apart by corruption, intrigue, warring factions, crazed cultists, cutthroat gangs, and bitter sibling rivalries. You're not even sure you can trust the Patriarch, but since he holds the survival of Arizona in his hands, can you afford not to?
Wasteland 3 is a squad-based roleplaying game from inXile entertainment, featuring challenging tactical combat, hours of exploration, and a deep, reactive story full of twists, turns, and brutal ethical decisions. Play in single-player or co-op as you create a squad of up to six Rangers, and customize them with perks and abilities geared to your playstyle. You even get your own battle truck—the Kodiak—you can upgrade into a hardened war beast, bristling with weapons, to help mow down your enemies.
Saving Colorado isn't going to be easy, but Arizona is counting on you, so... don't screw it up.
Tüm mağazaları herhangi bir ödeme yöntemiyle görüntülüyorsunuz. Bazı dükkanların ödeme komisyonları talep edebileceğini hatırlatmak istiyoruz.
2 dan $48.20 a 0 teklifler vardır
Son Makaleler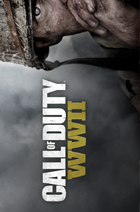 CoD nerden alınır: WW 2 CD Key (CD Anahtarı)
CoD'un ucuz CD-Key (CD-Anahtarı)nı'sini alın : WW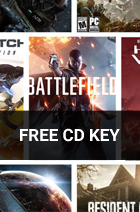 SmartCDKeys.com ile BEDAVA CD Key (CD Anahtarı) kazanın
SmartCDKeys herkese bedava CD Key (CD Anahtarı) ve
Karşılaştırın ve ucuz STEAM CD Anahtar fiyatlarını bulun
SmartCDKeys en ucuz fiyatlara sahip.