Warhammer: Vermintide 2 - Premium Edition (Xbox One)
Fiyat geçmişi
Premium Edition includes:
3 Exclusive Heroic Deeds
Helmgart Heraldry Themed Skins
Premium Edition Portrait Frame
Keep Decorations
Warhammer: Vermintide 2 is the sequel to the critically acclaimed Warhammer: End Times - Vermintide. Fight together with your friends against the forces of Chaos and Skaven in this epic 4-player co-op game set in the Warhammer Fantasy Battles world. Vermintide 2 expands the intense first-person combat with a brand new enemy faction, 15 new career paths, talent trees, new weapons, an improved loot system, and more.
The Dark Pact: The combined forces of Chaos and Skaven are savage and merciless, and it will take a coordinated team effort to make it out alive.
Choose Your Path: Choose between 15 unique careers, each with different appearances, abilities, talents and weapons.
Master New Challenges: Experience unique scenarios and intense trials with our new Heroic Deeds System - consumable quests that will dramatically alter enemy composition, level settings, weapon use and mission objectives.
Progress Your Career: Level up your heroes and climb the talent tree of your chosen career, unlocking new abilities and gaining access to powerful gear along the way.
The Adventure Continues: Explore a wide range of breathtaking new levels set in and around Helmgart, a fortress city protecting the Bretonnian border of the Empire.
Claim Your Reward: Vermintide 2 features a new and improved loot system, rewarding each player with spoils of battle relevant to your chosen career - weapons, consumable quests, trinkets, cosmetics, crafting materials and more.
Stem the Tides: Facing the infinite numbers of the Skaven combined with the brutal strength of the Chaos army, the heroes must stand together. Sound tactics and fury must be employed in equal measure to overcome these unimaginable odds. This content was copied from https://www.g2a.com/en/warhammer-vermintide-2-premium-edition-xbox-live-key-xbox-one-europe-i10000182977002. It is protected by copyright, all rights reserved. If you want to use it, you are obligated to leave the link to the original source.
Tüm mağazaları herhangi bir ödeme yöntemiyle görüntülüyorsunuz. Bazı dükkanların ödeme komisyonları talep edebileceğini hatırlatmak istiyoruz.
2 dan $39.27 a 0 teklifler vardır
Son Makaleler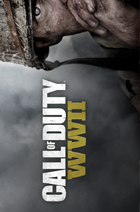 CoD nerden alınır: WW 2 CD Key (CD Anahtarı)
CoD'un ucuz CD-Key (CD-Anahtarı)nı'sini alın : WW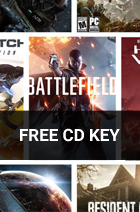 SmartCDKeys.com ile BEDAVA CD Key (CD Anahtarı) kazanın
SmartCDKeys herkese bedava CD Key (CD Anahtarı) ve
Karşılaştırın ve ucuz STEAM CD Anahtar fiyatlarını bulun
SmartCDKeys en ucuz fiyatlara sahip.