Tourist Bus Simulator - MAN Lion's Intercity (DLC)
Fiyat geçmişi
This DLC package adds the MAN Lion's Intercity in all three versions - R60, R61 and R62 - to your vehicle pool.
The MAN Lion's Intercity is the perfect choice for short trips between cities on the island of Fuerteventura. Its fast acceleration - due to its torque converter - will ensure quick stops in rapid succession, reducing the time spent in between stops on short-distance trips with relative even terrain.
Features
Developed under official license from MAN
All three variants included: R60, R61 and R62
4-gear automatic transmission with torque converter
Reactive dashboard displays, e.g. with information about speed and readiness for departure
Stop break with start-up interlock
Detailed, interactive cockpit with various camera perspectives and interactive functionality:
Driver monitor with navigation and a rearview camera
Lifting system and wipers, door locks
Usable driver windows and sun shield
and much more
Full lighting system, interior and exterior
Interactive controls for the doors and luggage compartment
Laterally opening rear doors
Repaintable via Steam Workshop
Tüm mağazaları herhangi bir ödeme yöntemiyle görüntülüyorsunuz. Bazı dükkanların ödeme komisyonları talep edebileceğini hatırlatmak istiyoruz.
1 dan $6.85 a 0 teklifler vardır
Depo
Platform
Fiyat

$7.06

$ 6.85


Şimdi al
Son Makaleler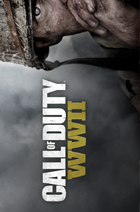 CoD nerden alınır: WW 2 CD Key (CD Anahtarı)
CoD'un ucuz CD-Key (CD-Anahtarı)nı'sini alın : WW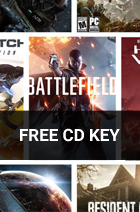 SmartCDKeys.com ile BEDAVA CD Key (CD Anahtarı) kazanın
SmartCDKeys herkese bedava CD Key (CD Anahtarı) ve
Karşılaştırın ve ucuz STEAM CD Anahtar fiyatlarını bulun
SmartCDKeys en ucuz fiyatlara sahip.