Tom Clancy's Rainbow Six Siege: Ultimate Edition Year 5 Pass (DLC)
Fiyat geçmişi
Contents of the Ultimate Edition Year 5
Rainbow Six Siege (original game)
All 8 operators each from Year 1, Year 2, Year 3 and Year 4
Year 5 Pass: 6 new Year 5 operators with 7-day early access
VIP member perks: 10% in-game shop discount (only applies to purchases made with Renown or R6 Credits), +5% Renown Boost, +0.3% Alpha Pack Boost (VIP Membership ends January 31, 2021)
NEW VIP member perk: 30% discount and 30% faster progression on Battle Passes
Customization content: 6 headgear and uniforms, 1 charm, 1 seasonal weapon skin, and 1 full operator bundle
The most complete way to start your siege, Tom Clancy's Rainbow Six Siege Ultimate Edition includes the full game, instant access to all 32 operators released in Years 1–4, and a Year 5 Pass subscription. With Year 5 Pass you'll receive 7-day early access to all 6 new operators released this year, plus additional membership benefits.
Tüm mağazaları herhangi bir ödeme yöntemiyle görüntülüyorsunuz. Bazı dükkanların ödeme komisyonları talep edebileceğini hatırlatmak istiyoruz.
5 dan $40.29 a 0 teklifler vardır
Son Makaleler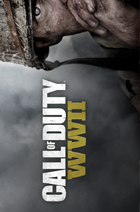 CoD nerden alınır: WW 2 CD Key (CD Anahtarı)
CoD'un ucuz CD-Key (CD-Anahtarı)nı'sini alın : WW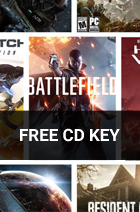 SmartCDKeys.com ile BEDAVA CD Key (CD Anahtarı) kazanın
SmartCDKeys herkese bedava CD Key (CD Anahtarı) ve
Karşılaştırın ve ucuz STEAM CD Anahtar fiyatlarını bulun
SmartCDKeys en ucuz fiyatlara sahip.