PSN - PlayStation Network - Gift Card £80 (GBP) (UK)
This PlayStation cards only work in PSN accounts registered in UK.

Buy a cheap 80 GBP PlayStation Network Gift Card online and add to your PlayStation wallet £80 instantly.

PlayStation Network Cards are a safe and convenient way of adding funds to your account. Add funds to your virtual wallet without having to provide your credit card info.

PSN Card contains a safe and unique 12-mark code you can use to receive the associated amount on your PlayStation Network Wallet. Purchase games, music, and games at your leisure and without unnecessary intermediaries. Fast, safe, and convenient. Buy online now and get your code instantly. Save money without quiting home.

This PSN Cards can by applyed to PlayStation 3, PlayStation 4, PSP, and PS Vita.

Son Makaleler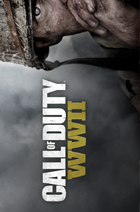 CoD nerden alınır: WW 2 CD Key (CD Anahtarı)
CoD'un ucuz CD-Key (CD-Anahtarı)nı'sini alın : WW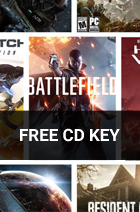 SmartCDKeys.com ile BEDAVA CD Key (CD Anahtarı) kazanın
SmartCDKeys herkese bedava CD Key (CD Anahtarı) ve
Karşılaştırın ve ucuz STEAM CD Anahtar fiyatlarını bulun
SmartCDKeys en ucuz fiyatlara sahip.