One Piece Pirate Warriors 3 - Deluxe Editio (Switch)
Fiyat geçmişi
Accompanied by the ever-enduring spirit of adventure, the latest installment to the Pirate Warriors series is coming to the Switch! If you cannot get enough of the Straw Hats, buy One Piece: Pirate Warriors 3 key, as this is a perfect game for you. Featuring the new original stories, beloved characters and iconic locations, it will surely leave you satisfied and maybe even wanting more!
Bigger and better
Deluxe edition, true to its name, is truly worth the investment. It contains about 40 previously released DLCs, supplying you with skins, maps and additions to the story. Do you want to relive the gathering of the original crew? Or maybe witness the events at Marineford and shed a tear or two? The deluxe version of the game has all that and more to offer. Buy One Piece: Pirate Warriors 3 key and take your favourites to battle. Uncover the new and original stories and bask in the glory!
Familiar formula
If you have played previous Musou games, you will be familiar with the premise. You, as your chosen character, run around the battlefield, fighting dozens of weak willed (and bodied) enemies, till the big bad of the level appears. Additionally, there will be objectives within each map, and completing them earns you reward – experience, gold or anything else that drops from the enemy! Think of it as a bonus for a job well done!
Make the most of it
Buy One Piece: Pirate Warriors 3 key and utilize it to its full potential? Grab a friend and set to work in the Dream Log mode, as the split screen allows you to assist and help one another within the same battlefield. A true dream-team in the making!
Or, if you prefer to play solo, Nintendo has you covered. With the great variety of playable characters, your choice can range from the original cast to main villains to extremely powerful side characters. All for you to discover; test their might and see who can control the flow battle the best. So, buy One Piece: Pirate Warriors 3, key addition to any fan's collection, and prove your might to all who may want to stomp on it (looking at you, Doflamingo!).
Tüm mağazaları herhangi bir ödeme yöntemiyle görüntülüyorsunuz. Bazı dükkanların ödeme komisyonları talep edebileceğini hatırlatmak istiyoruz.
2 dan $43.60 a 0 teklifler vardır
Son Makaleler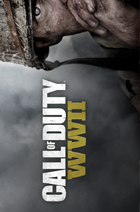 CoD nerden alınır: WW 2 CD Key (CD Anahtarı)
CoD'un ucuz CD-Key (CD-Anahtarı)nı'sini alın : WW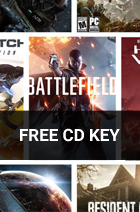 SmartCDKeys.com ile BEDAVA CD Key (CD Anahtarı) kazanın
SmartCDKeys herkese bedava CD Key (CD Anahtarı) ve
Karşılaştırın ve ucuz STEAM CD Anahtar fiyatlarını bulun
SmartCDKeys en ucuz fiyatlara sahip.