Ni No Kuni II: Revenant Kingdom - Deluxe Edition (PS4)
Fiyat geçmişi
Lose yourself in the ultimate Ni no Kuni II experience with this Deluxe edition including:
Ni no Kuni II: Revenant Kingdom (Full Game), Ni no Kuni II Season Pass, Special Sword Set DLC (Preorder Only)
Join the young king Evan as he sets out on an epic quest to found a new kingdom, unite his world and save its people from a terrible evil.
Embark on this unforgettable adventure which blurs the line between animated feature film and video game. Developed by LEVEL-5, Ni no Kuni II features enchanting character design from the legendary artist Yoshiyuki Momose and a stirring soundtrack composed by the world-famous Joe Hisaishi.
"Ni no Kuni II Revenant Kingdom Digital Deluxe Edition Includes the Full Game plus the Season Pass"
Re-enter the animated world of Ni no Kuni in the latest role-playing masterpiece developed by LEVEL-5. Explore a beautifully crafted world and experience the gripping story in an all-new RPG adventure. LEVEL-5 reunites with Yoshiyuki Momose on character design and music composed by Joe Hisaishi in the production of the next Ni no Kuni tale.
All-Star Production - LEVEL-5's mastery of the RPG genre is combined with music composed by the renowned Joe Hisaishi and character designs by animation artist Yoshiyuki Momose
Captivating Story - A charming and tragic tale unfolds as Evan, a boy prince learns how to become a leader and build a kingdom
Role Playing Mastery - New and traditional RPG elements expertly crafted and designed featuring dozens of locations to explore, hundreds of creatures to battle and a wealth of quests and secrets to uncover throughout the sweeping journey
Another World - Stunning visuals recreate the world of Ni no Kuni and immerses players into an incredibly vibrant, animated land filled with a new cast of delightful characters to meet
Dynamic Fights - Battle against fierce foes utilizing an exciting real-time battle system
Tüm mağazaları herhangi bir ödeme yöntemiyle görüntülüyorsunuz. Bazı dükkanların ödeme komisyonları talep edebileceğini hatırlatmak istiyoruz.
1 dan $80.08 a 0 teklifler vardır
Son Makaleler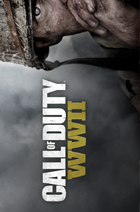 CoD nerden alınır: WW 2 CD Key (CD Anahtarı)
CoD'un ucuz CD-Key (CD-Anahtarı)nı'sini alın : WW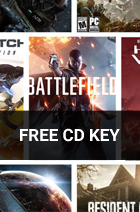 SmartCDKeys.com ile BEDAVA CD Key (CD Anahtarı) kazanın
SmartCDKeys herkese bedava CD Key (CD Anahtarı) ve
Karşılaştırın ve ucuz STEAM CD Anahtar fiyatlarını bulun
SmartCDKeys en ucuz fiyatlara sahip.