Loading Human: Chapter 1 (VR) (PS4)
Fiyat geçmişi
Loading Human is the adventure game of the future. Your dying father, an esteemed scientist, has summoned you to his Antarctic base to undergo an intensive interstellar quest: retrieve the Quintessence, an elusive energy source that will help reverse the aging process.
Built exclusively for Virtual Reality, Loading Human creates a completely immersive experience. With unparalleled freedom to move and explore as you wish, placing you directly in an emotionally charged story that makes you feel like you are truly living the game. Along your journey through Loading Human, you will make difficult decisions and interact with other characters.
By raising the stakes of your actions through emotional connectivity, moral choices, and real consequences, Loading Human isn't just a game you play it's a game you experience.
Created exclusively for Virtual Reality using Unreal Engine 4
Interact with each aspect of your environment and develop complex relationships
Travel to a gorgeous, otherworldly, and futuristic location on the South Pole
Hear your character's thoughts, see his hands, and move your head to view your surroundings from his point of view for a highly immersive experience
Tüm mağazaları herhangi bir ödeme yöntemiyle görüntülüyorsunuz. Bazı dükkanların ödeme komisyonları talep edebileceğini hatırlatmak istiyoruz.
1 dan $41.98 a 0 teklifler vardır
Son Makaleler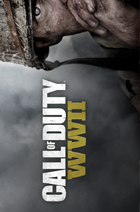 CoD nerden alınır: WW 2 CD Key (CD Anahtarı)
CoD'un ucuz CD-Key (CD-Anahtarı)nı'sini alın : WW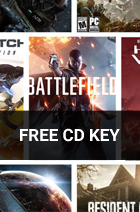 SmartCDKeys.com ile BEDAVA CD Key (CD Anahtarı) kazanın
SmartCDKeys herkese bedava CD Key (CD Anahtarı) ve
Karşılaştırın ve ucuz STEAM CD Anahtar fiyatlarını bulun
SmartCDKeys en ucuz fiyatlara sahip.