FIFA 20 - Champions Edition Upgrade (PS4) CD Key PSN
Includes:
Up To 12 Rare Gold Packs (1 Per Week For 12 Weeks)*
Loan Icon Player Pick - Choose 1 of 5 Loan Icon Items (Mid Version) For 5 FUT Matches
Special Edition FUT Kits
Play the beautiful game the way you want with various forms of 3v3, 4v4, and 5v5 both with and without walls, as well as Professional Futsal. Or, take your unique player through the VOLTA Story Mode culminating in the VOLTA World Championship in Buenos Aires. Find out more about VOLTA Football in FIFA 20 here.
Experience the new Football Intelligence system which unlocks an unprecedented platform of football realism, putting you at the centre of every match in FIFA 20.
Authentic Game Flow gives players more awareness of time, space, and positioning, putting greater emphasis on your play. You'll also have more control over the Decisive Moments that decide the outcome of games in both attack and defence with a Set Piece Refresh, Controlled Tackling, and Composed Finishing. Finally, the Ball Physics System offers new shot trajectories, more realistic tackle interactions, and physics-driven behaviour, elevating gameplay to a new level of realism.
Son Makaleler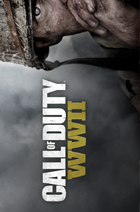 CoD nerden alınır: WW 2 CD Key (CD Anahtarı)
CoD'un ucuz CD-Key (CD-Anahtarı)nı'sini alın : WW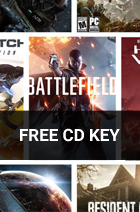 SmartCDKeys.com ile BEDAVA CD Key (CD Anahtarı) kazanın
SmartCDKeys herkese bedava CD Key (CD Anahtarı) ve
Karşılaştırın ve ucuz STEAM CD Anahtar fiyatlarını bulun
SmartCDKeys en ucuz fiyatlara sahip.