Bridge! 3
Fiyat geçmişi
Let your creativity run as a bridge builder and take the challenge to prove yourself as a true master of bridge building! As a structural engineer and designer, you have the responsibility for a perfect static load capacity of the bridge. In Bridge! 3 you have the opportunity to build your bridges and their carrying capacity to the utmost!
You want to create your own level? No problem, because you can design the most complicated bridges the world has ever seen. Use all the new and exciting features that we have made available for you.
Romp yourself and create your own levels and missions that you share with the community. You can use up to 20 different original components. You have endless possibilities!
With more than 30 varied missions and additional content from the community, you as the master builder are faced with numerous challenges. In Bridge! 3 you can install new special components such as boosters, checkpoints or trampolines. Not only can you create completely new bridges, but you can also master platforms independently and on various systems.
The further your adventure as a bridge builder progresses, the more scenarios you unlock. In the exciting developer mode, you can also build in your own missions.
Tüm mağazaları herhangi bir ödeme yöntemiyle görüntülüyorsunuz. Bazı dükkanların ödeme komisyonları talep edebileceğini hatırlatmak istiyoruz.
3 dan $11.36 a 0 teklifler vardır
Son Makaleler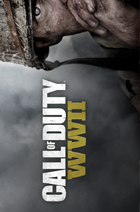 CoD nerden alınır: WW 2 CD Key (CD Anahtarı)
CoD'un ucuz CD-Key (CD-Anahtarı)nı'sini alın : WW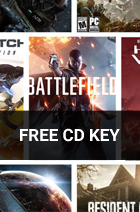 SmartCDKeys.com ile BEDAVA CD Key (CD Anahtarı) kazanın
SmartCDKeys herkese bedava CD Key (CD Anahtarı) ve
Karşılaştırın ve ucuz STEAM CD Anahtar fiyatlarını bulun
SmartCDKeys en ucuz fiyatlara sahip.