Bloodborne - Complete Edition (PS4)
Fiyat geçmişi
What's included: Bloodborne base game + Season Pass DLC
Purchase Bloodborne before March 31, 2015 and receive a special gift-with-purchase bonus offer, including a Mini Soundtrack with 3 music tracks from the game, and the Yharnam Messenger Hat DLC.
Bonus items must be manually downloaded after game purchase.
Hunt your nightmares as you search for answers in the ancient city of Yharnam, now cursed with a strange endemic illness spreading through the streets like wildfire. Danger, death and madness lurk around every corner of this dark and horrific world, and you must discover its darkest secrets in order to survive.
A Terrifying New World: Journey to a horror-filled gothic city where deranged mobs and nightmarish creatures lurk around every corner.
Strategic Action Combat: Armed with a unique arsenal of weaponry, including guns and saw cleavers, you'll need wits, strategy and reflexes to take down the agile and intelligent enemies that guard the city's dark secrets.
A New Generation of Action RPG: Stunningly detailed gothic environments, atmospheric lighting, and advanced new online experiences showcase the power and prowess of the PlayStation(R)4 system.
Ever-changing Chalice Dungeons to Explore: Use holy chalices to gain entrance to a network of vast underground ruins, filled with traps, beasts, and rewards, to explore and conquer alone or with others. These procedurally generated dungeons offer brand new challenges to master, and can be uploaded or shared with friends.
Tüm mağazaları herhangi bir ödeme yöntemiyle görüntülüyorsunuz. Bazı dükkanların ödeme komisyonları talep edebileceğini hatırlatmak istiyoruz.
2 dan $9.94 a 0 teklifler vardır
Son Makaleler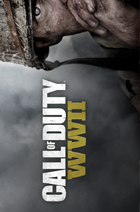 CoD nerden alınır: WW 2 CD Key (CD Anahtarı)
CoD'un ucuz CD-Key (CD-Anahtarı)nı'sini alın : WW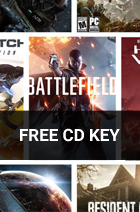 SmartCDKeys.com ile BEDAVA CD Key (CD Anahtarı) kazanın
SmartCDKeys herkese bedava CD Key (CD Anahtarı) ve
Karşılaştırın ve ucuz STEAM CD Anahtar fiyatlarını bulun
SmartCDKeys en ucuz fiyatlara sahip.