Assassins Creed IV (4): Black Flag Season Pass (DLC)
Fiyat geçmişi
The Assassin's Creed® IV Black Flag™ Season Pass gives you access to the exclusive Kraken Ship pack, a new 3+ hour single player story featuring Adewale, an ex-slave turned Assassin, plus multiplayer characters and more.
Exclusive Kraken Ship Pack:
Only available to Season Pass owners, this pack includes a sail, wheel, and figurehead inspired by the legendary sea monsters known for swallowing ships, men and whales
All New Single Player Story:
Born a slave, Adewale found freedom as a pirate aboard the Jackdaw where he became Edward Kenway's second-in-command. Now, 15 years later, Adewale has become a trained Assassin who finds himself shipwrecked in Saint-Domingue without weapons or crew. He starts to meet locals in an effort to assemble a crew and steal a ship. The more he helps, however, the more he is drawn into the Maroon slave community. Forced to face his past, Adewale sets out to free the slaves and bring death to their captors. Over 3 hours of new single-player gameplay!
More Multiplayer Mayhem:
Unlock new characters for an even more expansive multiplayer experience
Tüm mağazaları herhangi bir ödeme yöntemiyle görüntülüyorsunuz. Bazı dükkanların ödeme komisyonları talep edebileceğini hatırlatmak istiyoruz.
8 dan $8.10 a 0 teklifler vardır
Son Makaleler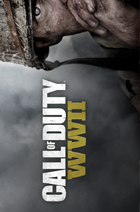 CoD nerden alınır: WW 2 CD Key (CD Anahtarı)
CoD'un ucuz CD-Key (CD-Anahtarı)nı'sini alın : WW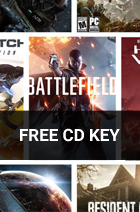 SmartCDKeys.com ile BEDAVA CD Key (CD Anahtarı) kazanın
SmartCDKeys herkese bedava CD Key (CD Anahtarı) ve
Karşılaştırın ve ucuz STEAM CD Anahtar fiyatlarını bulun
SmartCDKeys en ucuz fiyatlara sahip.