KUPOWAĆ XSplit Premium 1 Year CD Key Official Web
All XSplit licenses work with both XSplit Broadcaster and XSplit Gamecaster (one license covers both).
For professional streamers and commercial usage. Everything in Personal plus a whole lot more!
XSplit Broadcaster is a revolutionary audio/video mixing application that allows anyone to create professional quality live broadcasts and video recordings using a simple and intuitive interface that anyone can master.
XSplit Gamecaster lets you easily stream and record your greatest gaming moments at the click of a button. It's simple, easy to use, and perfect for sharing your gameplay with the world.
Features
For Professional Broadcasters
Access all features of XSplit Broadcaster & XSplit Gamecaster
Studio style Live Preview Editor
Create custom script plugins
Professional Audio Mix Preview
Add effects with Source Transitions
For Commercial Use
Oglądasz wszystkie sklepy za pomocą dowolnej metody płatności. Przypominamy, że niektóre sklepy mogą pobierać prowizje od płatności.
Istnieje 7 ofert od 27.78
zł
do 49.17
zł
Ten produkt jest przeznaczony do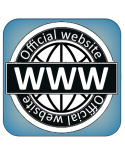 Historia cen