World of Warcraft: 180 Days Time Card (WOW North America / US)
Historia cen
You must have the game World of Warcraft in order to validate this card.

You were meant for more. You were meant for epic adventure. Maybe even greatness. To charge your enemies without fear. To live boldly and run with comrades you never knew you had. To experience the impossible. Descend into World of Warcraft and join millions of mighty heroes in an online world of myth, magic and limitless adventure. An infinity of experiences await. Join us.
Oglądasz wszystkie sklepy za pomocą dowolnej metody płatności. Przypominamy, że niektóre sklepy mogą pobierać prowizje od płatności.
Istnieje 1 ofert od $64.01 do $64.01
Ostatnie artykuły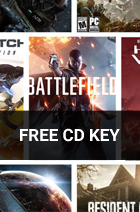 Wygraj DARMOWE klucze CD z SmartCDKeys.com
SmartCDKeys daje każdemu darmowe klucze CD!