KUPOWAĆ Unto The End (Xbox One / Series X|S) CD Key XBOX LIVE
Unto The End is a 2D cinematic combat-adventure, featuring a nuanced combat system and handcrafted encounters, which follows a father's journey through an unforgiving wilderness to get back to his family.
Nuanced 2D Combat System: Read, react and counter enemy attacks, strike tactically with range weapons, and use opponents against each other as you fight in one-on-one and group battles.
Handcrafted Encounters: The adventure unfolds through a series of carefully crafted multi-stage encounters, each featuring unique opponents with their own history and motivations.
Unforgiving Landscapes: Journey through mountain passes and stark winter forests as you overcome environmental challenges and discover forgotten pathways through a merciless land.
Oglądasz wszystkie sklepy za pomocą dowolnej metody płatności. Przypominamy, że niektóre sklepy mogą pobierać prowizje od płatności.
Istnieje 1 ofert od 54.89
zł
do 56.59
zł
Sklep
Platforma
Cena

Kup teraz

You will get an Xbox Account
Ten produkt jest przeznaczony do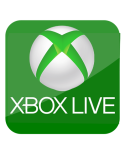 Historia cen