Trainz Simulator: SS4 China Coal Heavy Haul Pack (DLC)
Historia cen
The Shao Shan 4 (SS4 improved) electric locomotive is one of the most powerful DC electric locomotives in China. Manufacturing began in the mid 1980's and the locomotives are widely used throughout most of China's electrified railways to this day. Prior to the Chinese AC electric era, the SS4 was the predominant power on the Datong - Qinhuangdao coal heavy haul railway. Comprised of A and B units, SS4s continue to operate between Shanxi coal mines and the Qinhuangdao coal port, sometimes in quadruple with up to 20,000t and over 200 C80 wagons in tow.
This Pack Includes:
1 SS4 Electric Locomotive #0747 (A and B units).
2 Conventional C80 Coal Wagons.
3 Unitized C80 Wagons.
Features for the SS4 Locomotive Include:
Dedicated cab, with full functionality.
Full start up process for locomotive operation in Cab Mode.
Reflective texture effects.
Complete sound effects.
Sway in running.
Co-driver.
Features for the C80 Coal Wagon Include:
Multiple consist options for the heavy haul train.
Reflective texture effects
Weathered damage texture effects.
Loadable coal freight.
Complete sound effects.
Sway in running.
L.O.D System.
Oglądasz wszystkie sklepy za pomocą dowolnej metody płatności. Przypominamy, że niektóre sklepy mogą pobierać prowizje od płatności.
Istnieje 2 ofert od $12.86 do $16.58
Ostatnie artykuły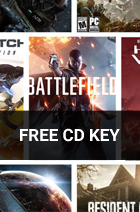 Wygraj DARMOWE klucze CD z SmartCDKeys.com
SmartCDKeys daje każdemu darmowe klucze CD!