Super Smash Bros. Ultimate - Piranha Plant (DLC) (Switch)
Historia cen
Tired of all the other available fighters in Super Smash Bros. Ultimate? Well, why don't you play as a certain kind of plant? The one in question is none other than one of the most iconic regular enemies from the Super Marios series, the Piranha Plant, acquired by buying SUPER SMASH BROS ULTIMATE - PIRANHA PLANT DLC.
As a semi-super heavyweight fighter that doesn't have a lot of mobility, the Piranha Plant is equipped with brutal anti-air tools and intense specials. Average dashing speed and slow walking speed are negatives that are easily overshadowed by the special moves of this rather deadly plant. The neutral special, for example, Ptooie, is a distinct kind of projectile that the player can toss out in all directions, and it can even be held in the air as an anti-air measure. On the other hand, we have Poison Breath, a slow projectile that won't stagger your foe, but it will deal obscene amounts of damage, especially if you fully charge it.
If you need a potent recovery option, the Piranhacopter move has you covered as it lets you travel a long distance. The down special, Long-Stem Strike, comes with super armor while the Piranha Plant is in its pot phase, and once it is fully charged, it has a huge range that can catch enemies off-guard fairly easily.
Oglądasz wszystkie sklepy za pomocą dowolnej metody płatności. Przypominamy, że niektóre sklepy mogą pobierać prowizje od płatności.
Istnieje 7 ofert od $4.87 do $7.00
Ostatnie artykuły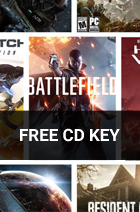 Wygraj DARMOWE klucze CD z SmartCDKeys.com
SmartCDKeys daje każdemu darmowe klucze CD!