KUPOWAĆ Panzer Corps 2: Axis Operations - Spanish Civil War (DLC) CD Key Steam
Civil war has erupted!
Spain has divided herself in two as revolutionary Nationalist forces launch a coup in an attempt to overthrow their Republican counterparts.
As the citizens of Spain begin to take sides in the conflict, so too has the rest of the world. Germany and Italy have seen the opportunity to test new weapons and new tactics in the battle for Spain, and send their aid to the Nationalists. Meanwhile, the Soviet Union and International Brigades throw their support behind the Communist factions of the Spanish Republican, deploying Soviet made tanks and aircraft onto the battlefield.
FROM COUP TO CIVIL WAR
Experience the entirety of the Spanish Civil War from start to end in this full length campaign stretching from July 1936 to March 1939.
Fight your way through more than a dozen battles of the Spanish Civil War including major engagements at Madrid, Malaga, Brunete, Teruel, and even the massive Battle of the Ebro.
MISSIONS FROM HISTORY
Explore this rarely covered conflict through new bonus mission objectives taken straight from the pages of history. In addition to normal combat, you'll be tasked objectives such as airlifting Franco's Army of Africa from Morocco to Seville, attacking the Republican battleship Jaime I at Malaga, or assisting one of the last mass Cavalry charges in the history of warfare at Teruel.
GAIN AND SPEND INFLUENCE
By completing bonus objectives and achieving various degrees of victory, you'll earn Commendation Points that can be spent on a variety of unique rewards ranging from access to stockpiles of captured enemy equipment, special prototype vehicles, and even convincing historical officers to join your army.
COMMAND THE CONDOR LEGION
Consisting of a number of newly formed bomber, fighter, recon, tank, and anti-aircraft battle groups, perhaps better known collectively as the Condor Legion, it will be your mission to aid the Spanish Nationalist forces as civil war rages across the country. Take control of the German forces in Spain in this first chapter of the overarching Axis Operations Campaign for Panzer Corps 2.
JOIN FORCES WITH SPAIN
Expect to fight side by side with your Spanish allies, in the first Panzer Corps 2 campaign to feature a dedicated AI controlled friendly faction.
For those concerned about the AI, there are powerful new tools at your disposal to help guide and give orders to your AI partners to ensure their performance on the battlefield is decisive and effective.
And prepare for the dramatic conclusion of the Spanish Civil War that will feature the very first multi-sided, 3 way conflict present in a Panzer Corps 2 campaign scenario.
AXIS OPERATIONS HAVE ONLY JUST BEGUN
The end of the Spanish Civil War is not the end of your campaign though, it is merely the beginning.
At the conclusion of the Spanish Civil War DLC, your Wehrmacht army will be saved for use in the next instalment of the Axis Operations Campaign.
Any campaign of the Axis Operations can be played individually as a standalone campaign.
16 Scenarios List
Seville
Antequera
Merida
Toledo
Early Madrid
Corunna Road
Malaga
Zaragoza
Bilbao
Gijon
Brunete
Teruel
Aragon Offensive
Battle of the Ebro
Catalonia
Madrid 1939
Oglądasz wszystkie sklepy za pomocą dowolnej metody płatności. Przypominamy, że niektóre sklepy mogą pobierać prowizje od płatności.
Istnieje 4 ofert od 38.69
zł
do 56.92
zł
Ten produkt jest przeznaczony do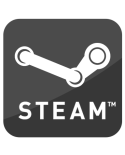 Historia cen