Dr Kawashima's Brain Training (Switch)
Historia cen
Classic and new exercises!
Get ready to challenge your brain in a variety of ways in Dr Kawashima's Brain Training for Nintendo Switch! Enjoy new exercises, some of them making use of the right Joy-Con's IR Motion Camera*, or tap and train with classic exercises from past Brain Training games that you can play using a stylus (included with the packaged version from retail stores) or your finger. It's in your hands!
A variety of challenges
Test your skills with an assortment of exercises and tests in different playstyles, such as holding your Nintendo Switch console vertically and using a stylus or your finger, or using the right Joy-Con's IR Motion Camera, which detects the shape of your fingers! Let's take a look at some of them that you'll find in the game:
Finger Calculations: Solve math problems using your fingers. Even if you know the answer in your head, you'll need to react quickly!
Rock, Paper, Scissors: Try to win – and lose – using your fingers in rounds of Rock, Paper, Scissors.
Word Scramble: Combine letters to form words.
Photographic Memory: Remember the photo previously displayed.
Dual Task: Leap over hurdles while choosing the biggest number.
… And more!
Oglądasz wszystkie sklepy za pomocą dowolnej metody płatności. Przypominamy, że niektóre sklepy mogą pobierać prowizje od płatności.
Istnieje 2 ofert od $24.80 do $24.80
Ostatnie artykuły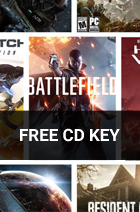 Wygraj DARMOWE klucze CD z SmartCDKeys.com
SmartCDKeys daje każdemu darmowe klucze CD!