KJØPEWorld War Z (UK) (Xbox One) CD Key XBOX LIVE
World War Z is a thrilling four-player cooperative third-person shooter featuring massive swarms of zombies that recklessly rush their living prey. Focused on fast-paced gameplay — and based on the incredibly popular Paramount Pictures property of the same name — World War Z explores new storylines and characters from around the world in tense, overwhelming, gruesomely exciting missions crafted specifically for modern consoles and PC.
The swarm feels neither fear nor mercy. It rolls forward to spread and consume. Together, make your stand and unload an arsenal of deadly weaponry into these hundreds of swarming zombies. Feel the satisfying rush of life as you cheat death and prevail against such overwhelming odds. Cut the undead down with rocket launchers, machine guns, sentries, turrets, grenade launchers, barbed wire, and more.

Stories From a World at War

Humanity is on the brink of extinction. From New York, to Moscow, to Jerusalem, the undead apocalypse continues to spread. Countless millions of ravenous zombies without feeling or fear overwhelm and infect the embattled survivors of World War Z.

As the end looms, a hardened few band together and endure. Alone, we are easily overcome. Together, we may yet bring down the horde and press on. For our story – the story of humanity – can only live on if we do.

Moscow

Father Popov and his team must survive the zombie horde to find a secret Kremlin bunker.
New York

A group of survivors atop a Manhattan office building must survive the zombie infested buildings, streets and subways of New York to escape the city while the military attempts to take it back.
Jerusalem

A military squad must rescue a top scientist from the fallen city to activate a weapons system on an abandoned satellite base.
Dette Produkte er for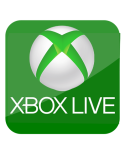 Prishistorie
RANGER OSS OG VINN ET GRATIS SPILL!
Én vinner per måned av et produkt fra nettstedet vårt på maksimalt 25 EURO. Vinneren blir kunngjort på sosiale nettverk de første dagene i måneden.
Siste artikkel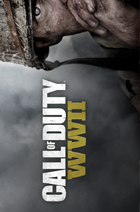 Hvor kan jeg kjøpe CoD: WW 2 CD Key
Kjøp billig CD-nøkkel av CoD: WW 2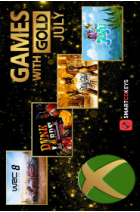 Ny gratis Games with Gold for juli 2020 kunngjort!
Gratis Games with Gold juli 2020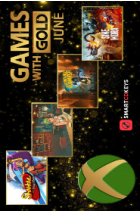 Ny gratis Games with Gold for juni 2020 kunngjort!
Gratis Games with Gold juni 2020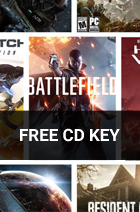 Vinn gratis CD-taster med SmartCDKeys.com
SmartCDKeys gir gratis CD-nøkler til alle!
Sammenlign og finn billige STEAM CD-KEY priser
SmartCDKeys har de billigste prisene.