KJØPEWarhammer: Vermintide 2 - Sister of the Thorn (DLC) CD Key Steam
New support career for Kerillian.
The Sisters of the Thorn are renowned as the handmaidens of Ariel, the life-giving Queen of Athel Loren, but there are those among them who court darker, malevolent powers. Reborn into their mystical ranks, Kerillian engages in battle with spell-craft and javelins, drawing upon nature's splendour to invigorate and protect her allies.
Unleash the gifts of the Goddesses with two new weapon types: the Briar Javelin and the Deepwood Staff.
Embrace the Weave of Nature with a new unique talent tree.
Rejoice in Nature's Glory with an exclusive character skin & new voice lines.
Wield the blessings of Cadai and Cytharai to empower and protect other heroes.
Change the appearance of your Sister of the Thorn through the purchasable Sister of the Thorn Cosmetic Upgrade DLC.
NOTE: When purchasing Warhammer: Vermintide 2 - Sister of the Thorn Career you will receive 100 Shillings (in-game currency) to spend in the in-game store.
A Bargain with Goddesses
Kerillian never told anyone where she'd gone, or why, but the change was obvious for all to see. She'd never been exactly 'normal' – elves aren't, as a rule – but the creature that walked in through the front gate wasn't the one who'd left. No longer wholly an elf, but not quite a dryad. Wilder and sterner all at once, and haunted in a way even Saltzpyre knew better than to mention. It wasn't until she was alone with Sienna that Kerillian offered a glimpse of the truth. Her prayers to Lileath had gone unheeded, and so she had turned to other goddesses for aid …
Du ser på alle butikker med hvilken som helst betalingsmetode. Vi minner om at noen butikker kan belaste betalingskomisjoner.
Det er 3 tilbud 34.09
Nkr.
til 43.37
Nkr.
Dette Produkte er for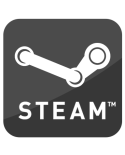 Prishistorie
RANGER OSS OG VINN ET GRATIS SPILL!
Én vinner per måned av et produkt fra nettstedet vårt på maksimalt 25 EURO. Vinneren blir kunngjort på sosiale nettverk de første dagene i måneden.
Siste artikkel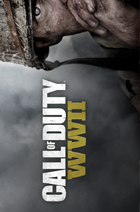 Hvor kan jeg kjøpe CoD: WW 2 CD Key
Kjøp billig CD-nøkkel av CoD: WW 2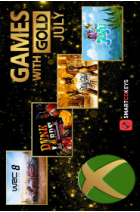 Ny gratis Games with Gold for juli 2020 kunngjort!
Gratis Games with Gold juli 2020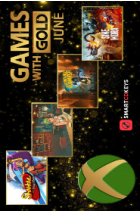 Ny gratis Games with Gold for juni 2020 kunngjort!
Gratis Games with Gold juni 2020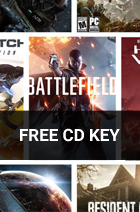 Vinn gratis CD-taster med SmartCDKeys.com
SmartCDKeys gir gratis CD-nøkler til alle!
Sammenlign og finn billige STEAM CD-KEY priser
SmartCDKeys har de billigste prisene.