KJØPEThrough the Darkest of Times (PS4) CD Key PSN
Dark times mean fear and risks. The risk to be caught by patrolling National Socialists, looking for people who publicly stand against their point of view. The risk of being beaten up or even killed by the German military because we're opposing the regime. The risk of losing everything, including our loved ones. This is how we live. This is how we try to survive. Through the darkest of times.

You are the leader of a small resistance group in 1933's Berlin, of ordinary people, from Jews to Catholics and Communists to Patriots who simply can't stand aside. Your goal is to deal with small blows to the regime – dropping leaflets to spread awareness about what the Nazis are really up to among the people, painting messages on walls, sabotaging, gathering information and recruiting more followers. And all of that while staying undercover – if the regime's forces learn about your group, the life of each member is in grave danger.
Through the Darkest of Times is a historical resistance strategy game, focusing on conveying the somber mood of the period and the very real struggles of average people living in the 3rd Reich. Historical accuracy means that your small group of resistance fighters will not change the outcome of the war, nor will you prevent all of the Nazi's atrocities, but you can certainly do everything in your power to save as many lives as you can and oppose the fascist system wherever possible.
Features:
Experience the Darkest of Times in 4 chapters
Fight for freedom, weaken the regime and lead your resistance group
Plan activities, find collaborators and try not to get caught
Feel the weight of responsibility as you make difficult decisions and face the dire consequences
Beautifully illustrated expressionistic scenes and events
Du ser på alle butikker med hvilken som helst betalingsmetode. Vi minner om at noen butikker kan belaste betalingskomisjoner.
Det er 2 tilbud 136.43
Nkr.
til 142.32
Nkr.
Dette Produkte er for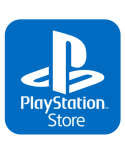 Prishistorie
RANGER OSS OG VINN ET GRATIS SPILL!
Én vinner per måned av et produkt fra nettstedet vårt på maksimalt 25 EURO. Vinneren blir kunngjort på sosiale nettverk de første dagene i måneden.
Siste artikkel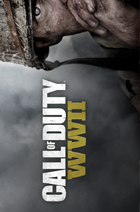 Hvor kan jeg kjøpe CoD: WW 2 CD Key
Kjøp billig CD-nøkkel av CoD: WW 2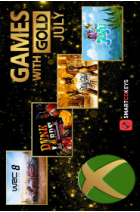 Ny gratis Games with Gold for juli 2020 kunngjort!
Gratis Games with Gold juli 2020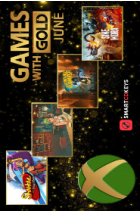 Ny gratis Games with Gold for juni 2020 kunngjort!
Gratis Games with Gold juni 2020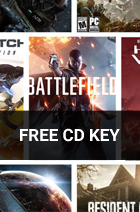 Vinn gratis CD-taster med SmartCDKeys.com
SmartCDKeys gir gratis CD-nøkler til alle!
Sammenlign og finn billige STEAM CD-KEY priser
SmartCDKeys har de billigste prisene.