KJØPEPathfinder: Wrath of the Righteous - Commander Pack (DLC) CD Key Steam
Explore the beautiful art of the Pathfinder universe in this 192-page long artbook made by our talented artists and designers!
Relive the beautiful soundtrack, crafted by a team of talented composers at any time in the best format available. Includes tracks in FLAC and MP3 quality.
This world map can serve as a fine decoration or as a guide through the world of Pathfinder: WotR!
In-game item - Magnificent Plume Hat
This fancy hat will keep your head safe at all times! Provides a bonus to maximum HP and an immeasurable increase in style!
In-game item - Ratcatcher's Goggles
Even the smallest creatures won't escape your attacks if you wear a pair of these lenses! Provides a bonus on damage rolls against swarms.
In-game item - Dashing Cavalier's Gloves
Be the master of both mounted and ground combat. Gives a bonus to morale on mounted and regular attack damage rolls.
In-game item - Righteous Exorcist's Bracers
Become the bane of all demons! These bracers will increase morale on damage rolls against creatures of the Abyss.
Du ser på alle butikker med hvilken som helst betalingsmetode. Vi minner om at noen butikker kan belaste betalingskomisjoner.
Det er 4 tilbud 161.35
Nkr.
til 202.48
Nkr.
Dette Produkte er for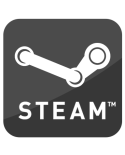 Prishistorie
RANGER OSS OG VINN ET GRATIS SPILL!
Én vinner per måned av et produkt fra nettstedet vårt på maksimalt 25 EURO. Vinneren blir kunngjort på sosiale nettverk de første dagene i måneden.
Siste artikkel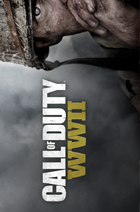 Hvor kan jeg kjøpe CoD: WW 2 CD Key
Kjøp billig CD-nøkkel av CoD: WW 2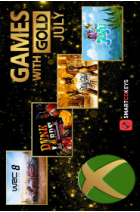 Ny gratis Games with Gold for juli 2020 kunngjort!
Gratis Games with Gold juli 2020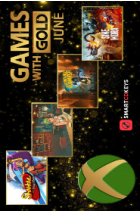 Ny gratis Games with Gold for juni 2020 kunngjort!
Gratis Games with Gold juni 2020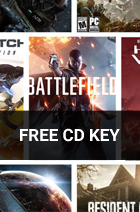 Vinn gratis CD-taster med SmartCDKeys.com
SmartCDKeys gir gratis CD-nøkler til alle!
Sammenlign og finn billige STEAM CD-KEY priser
SmartCDKeys har de billigste prisene.