KJØPENARAKA: BLADEPOINT (Deluxe Edition) CD Key Steam
Includes:
Base game
Exclusive Spear Skin
Tidal Crates* x10
*Exclusive items can not be purchased in-game.
NEXT GENERATION BATTLE ROYALE GAME
Vertical map design, truly diverse character skills and a brand-new resurrection system.
Enjoy the thrill of clashing blades and flying arrows in the battlefield of NARAKA: BLADEPOINT!
Features
GIVE ME LIVERTY OR GIVE ME DEATH!
From the shoulder of a giant Buddha to the very highest mountain peaks...
From the rusty, rattling chains of floating coffins to secret trails of an abandoned mine.
NARAKA: BLADEPOINT's interactive map design allows you to roam Morus Island with freedom. Walk every path you find. Reach every place you see. Eliminate every opponent you encounter
BECOME GODLIKE WITH YOUR GRAPPLING HOOK
Every player is equipped with a grappling hook that can be aimed at anyone, anywhere...
ASSAULT —
Instantly zip through obstacles to pounce on your target.
AMBUSH —
Hide in the darkness and wait for your moment. Ready your hook and surprise your targets with deadly long-range takedowns.
AVOID —
Sometimes discretion is the better part of honor; escape from battles in a flash with a well-aimed grappling hook maneuver.
You can do EVERYTHING with your grappling hook.
WARRIORS, ASSASSINS, SWORDSMEN, BRAWLERES AND MONKS...
Together In blood and dust, heroes from around the world gather in Morus Island, there is only fighting, there is only death or life. Only one can remain.
REMAINS OF BEHEMOTHS, DESERTED TOWNSHIPS, ENIGMATIC TEMPLES...
Explore a vast, mysterious battlefield where every section is unique and breathtaking.
Learn the truth of NARAKA's world and its endless battles.
Du ser på alle butikker med hvilken som helst betalingsmetode. Vi minner om at noen butikker kan belaste betalingskomisjoner.
Det er 4 tilbud 340.33
Nkr.
til 372.84
Nkr.
Dette Produkte er for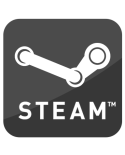 Prishistorie
RANGER OSS OG VINN ET GRATIS SPILL!
Én vinner per måned av et produkt fra nettstedet vårt på maksimalt 25 EURO. Vinneren blir kunngjort på sosiale nettverk de første dagene i måneden.
Siste artikkel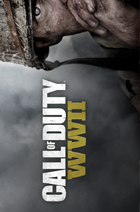 Hvor kan jeg kjøpe CoD: WW 2 CD Key
Kjøp billig CD-nøkkel av CoD: WW 2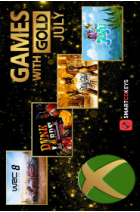 Ny gratis Games with Gold for juli 2020 kunngjort!
Gratis Games with Gold juli 2020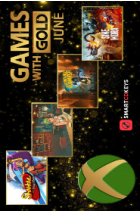 Ny gratis Games with Gold for juni 2020 kunngjort!
Gratis Games with Gold juni 2020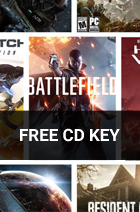 Vinn gratis CD-taster med SmartCDKeys.com
SmartCDKeys gir gratis CD-nøkler til alle!
Sammenlign og finn billige STEAM CD-KEY priser
SmartCDKeys har de billigste prisene.