KJØPEMonster Hunter Rise: Sunbreak (USA) (Switch) CD Key Nintendo
Monster Hunter Rise: Sunbreak expansion
The world of Monster Hunter Rise gets bigger and deeper with this massive expansion featuring new monsters, new locales and more!
A new adventure in a distant land
Renowned as the "Fierce Flame of Kamura" since the events of Monster Hunter Rise, you must set sail to uncover the cause of a terrible threat facing a kingdom across the sea!
New enemies arrive, old foes return
Arriving in Elgado Outpost, you discover that the abnormal events threatening this kingdom are caused by Malzeno, Lunagaron and Garangolm – terrifying monsters known locally as the Three Lords. In addition to these new enemies, You must also face old foes as series monsters not featured in Monster Hunter Rise make their return!
Your trusty Wirebug returns and is more useful than ever, with the addition of new abilities for all 14 weapon types that bring a new level of flexibility and depth to the hunting action.
A colourful cast of characters
Your new base of operations features a variety of locals to interact with, each with their own charming personality. Sometimes they will need your hunter's help, and sometimes they will be the ones who help you out!
Note: You must own Monster Hunter Rise in order to play this expansion. Sunbreak content is accessible after completion of the 7-star Hub quest "Serpent Goddess of Thunder".
Du ser på alle butikker med hvilken som helst betalingsmetode. Vi minner om at noen butikker kan belaste betalingskomisjoner.
This product has no price comparison because it is sponsored
Butikk
Plattform
Pris

Kjøp nå
Dette Produkte er for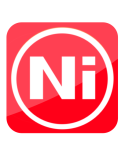 Prishistorie
TRUSTPILOT - 4.6⭐ / 5
Med en positiv anmeldelse kan du få nettstedet vårt til å vokse. Hvis vi vokser, vil vi tilby flere rabatter, gratis CD-Keys og vi vil også forbedre tjenesten vår. Hvis du vil fortelle oss noe, kontakt oss på sosiale nettverk.