KJØPEMarvel's Midnight Suns (Legendary Edition) CD Key Epic Games
DARKNESS FALLS. RISE UP!
Customize the look of your Super Hero team and extend your adventure with the Marvel's Midnight Suns Legendary Edition!
The Legendary Edition includes:
Marvel's Midnight Suns base game
Legendary Premium Pack (featuring 23 premium skins)
Marvel's Midnight Suns Season Pass
Premium Skins includes:
Captain America (Future Soldier)
Captain America (Captain of the Guard)
Captain Marvel (Mar-Vell)
Captain Marvel (Medieval Marvel)
Magik (Phoenix 5)
Magik (New Mutant)
Nico Minoru (Sister Grimm)
Nico Minoru (Shadow Witch)
Wolverine (X-Force)
Wolverine (Cowboy Logan)
Blade (Demon Hunter)
Blade (Blade 1602)
Iron Man (Iron Knight)
Iron Man (Bleeding Edge)
Ghost Rider (Spirit of Vengeance)
Ghost Rider (Death Knight)
Doctor Strange (Strange Future Supreme)
Scarlet Witch (Boss Witch)
Scarlet Witch (Fallen Scarlet Witch)
Spider-Man (Symbiote)
Spider-Man (Demon)
Additional Skin for Unannounced Hero
Additional Skin for Unannounced Hero
Keep the pressure on Lilith with the Season Pass, an extra dose of vengeance that includes four DLC packs for Marvel's Midnight Suns, each introducing a new fully playable hero, new missions, new enemies, and more. DLC contents and release timing will be revealed at a future date.
Note: Premium skins must be used with the equivalent in-game character. Characters may require unlocking through gameplay. Season Pass content and the premium skins will be automatically delivered in-game upon release. Terms apply.
Du ser på alle butikker med hvilken som helst betalingsmetode. Vi minner om at noen butikker kan belaste betalingskomisjoner.
Det er 13 tilbud 490.42
Nkr.
til 1,482.57
Nkr.
Dette Produkte er for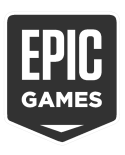 Prishistorie
TRUSTPILOT - 4.6⭐ / 5
Med en positiv anmeldelse kan du få nettstedet vårt til å vokse. Hvis vi vokser, vil vi tilby flere rabatter, gratis CD-Keys og vi vil også forbedre tjenesten vår. Hvis du vil fortelle oss noe, kontakt oss på sosiale nettverk.