KJØPEMarvel's Midnight Suns - Enhanced Edition (Turkey) (Xbox Series X|S) CD Key XBOX LIVE
This bundle includes the following:
The base game: Marvel's Midnight Suns,
Marvel's Midnight Suns Enhanced Premium Pack,
Doctor Strange Defenders Skin - Marvel's Midnight Suns.
Why you should buy Marvel's Midnight Suns:
You like tactical role-playing games,
You want to create your unique superhero,
You're a Marvel fan.
Midnight Suns is a tactical role-playing game developed by Firaxis Games in collaboration with Marvel Games. You'll play as The Huner, a demon slayer who has to face the maleficent Lilith and her frightened horde. Fortunately, you won't be alone in this fight as you'll team up with all the beloved Marvel superheroes, including Doctor Strange, Iron Man, Spider-Man, Wolverine, and Blade. Lead them and make good use of their abilities in exciting turned-based battles.
Create a hero
In Marvel's Midnight Suns, you'll create your own individual version of The Hunter. Choose from a vast array of powers to create the superhero you've always dreamed of. Bet on unnatural strength, become a speedster, or pick another combination of abilities to avert the apocalyptic threat and send Lilith and her demons back where they belong.
Marvel's Midnight Suns - key features:
Customizable protagonist,
A vast range of playable Marvel superheroes,
The turn-based combat system,
Over 40 superpowers to choose from.
Du ser på alle butikker med hvilken som helst betalingsmetode. Vi minner om at noen butikker kan belaste betalingskomisjoner.
Det er 1 tilbud 419.15
Nkr.
til 476.31
Nkr.
Butikk
Plattform
Pris

Kjøp nå
Dette Produkte er for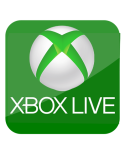 Prishistorie
TRUSTPILOT - 4.6⭐ / 5
Med en positiv anmeldelse kan du få nettstedet vårt til å vokse. Hvis vi vokser, vil vi tilby flere rabatter, gratis CD-Keys og vi vil også forbedre tjenesten vår. Hvis du vil fortelle oss noe, kontakt oss på sosiale nettverk.