KJØPEKing's Bounty II (2) - Lord's Edition (Argentina) (Xbox One / Series X|S) CD Key XBOX LIVE
PRE-ORDER LORD'S EDITION NOW TO GET EXCLUSIVE BONUSES:
Hounds of War Warhorse
Elite Guard premium pack
Flaming Eagles
Firehand Golems
Armored Princess's Shield
LORD'S EDITION NOW INCLUDES:
Rod of Deception (weapon)
Frosthammer (weapon)
Staff of Harmony (weapon)
Tyrant's Sword (weapon)
Armor of the Hollow (armor set)
Heroes & Villains Premium Pack (skin pack)
King's Watchdogs
Darkness descends over the world of Nostria. Conspiracies, sabotage, and necromancy are overshadowing the country. But maybe a saviour – the kingdom's last hope – is already here, to fight back and finally restore peace and order in Nostria!
King's Bounty II is the long-awaited sequel to the legendary King's Bounty video games franchise, one of the most iconic representatives of the turn-based RPG genre. Expanding on this legacy with an entirely new epic story, fractions, enemies, and new features to forge an open and breaking fantasy world Antara. With the kingdoms in disarray, counties demanding independence, bandits prowl the roads, all the overseas nations have denied the King's authority over them, and blighted creatures lie in wait for the unwary, new accidental heroes emerge as a last hope.
They are determined to bring order to the chaos. Play as one of them, recruiting, developing, and commanding your personal army on a non-linear adventure of betrayal, sacrifice, and survival. Fighting for your own future, outsmarting enemy in uniquely turn-based combat, making difficult decisions, and experience the intensity of one of the classic sagas in an exciting new way.
IMMERSIVE AND CHARACTER-DRIVEN EPIC STORY
Play as one of three main heroes, rescuing and building your personal army in a journey of leadership, survival, and sacrifice. Every decision you make has profound and lasting consequences.
UNIQUE MASSIVE WORLD TO DISCOVER
The world of Antara is wide open and ripe for exploration. Unearth hidden places and dangerous enemies — Antara is a vast home to a thousand wonders and secrets for players to discover.
CUSTOMIZABLE SQUAD AND EQUIPMENT
Each army squad has its own set of skills and visual appearance. Build armies of different creatures who will fight with you throughout the majority of your adventure.
TACTICAL DEPTH ON THE BATTLEFIELD
The environment and landscape matter in King's Bounty II. Players will encounter diverse terrain types, directly impacting battlefield tactics. Every battle is unique in its own way.
Du ser på alle butikker med hvilken som helst betalingsmetode. Vi minner om at noen butikker kan belaste betalingskomisjoner.
Det er 1 tilbud 225.64
Nkr.
til 232.62
Nkr.
Butikk
Plattform
Pris

Kjøp nå
Dette Produkte er for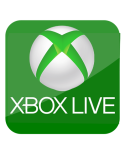 Prishistorie
RANGER OSS OG VINN ET GRATIS SPILL!
Én vinner per måned av et produkt fra nettstedet vårt på maksimalt 25 EURO. Vinneren blir kunngjort på sosiale nettverk de første dagene i måneden.
Siste artikkel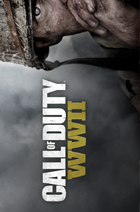 Hvor kan jeg kjøpe CoD: WW 2 CD Key
Kjøp billig CD-nøkkel av CoD: WW 2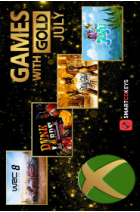 Ny gratis Games with Gold for juli 2020 kunngjort!
Gratis Games with Gold juli 2020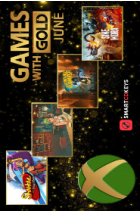 Ny gratis Games with Gold for juni 2020 kunngjort!
Gratis Games with Gold juni 2020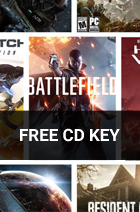 Vinn gratis CD-taster med SmartCDKeys.com
SmartCDKeys gir gratis CD-nøkler til alle!
Sammenlign og finn billige STEAM CD-KEY priser
SmartCDKeys har de billigste prisene.