KJØPEJurassic World Evolution 2 (Deluxe Edition) CD Key Steam
Jurassic World Evolution 2: Deluxe Edition features five spectacular prehistoric animals, including all-new marine and flying reptiles, as well as six unique building signs, and three exciting vehicle skins inspired by the Dinosaur Protection Group to use across your Ranger Team, Capture Team, and Mobile Vet Unit teams in Challenge and Sandbox modes. Purchase the Deluxe Edition for the following species:
Geosternbergia
Attenborosaurus
Pachyrhinosaurus
Huayangosaurus
Megalosaurus
Pre-order now for three unique vehicle skins inspired by 1997's iconic The Lost World: Jurassic Park to use across your Ranger Team, Capture Team, and Mobile Vet Unit teams in Challenge and Sandbox modes, and get even closer to the films!
Jurassic World Evolution 2 is the much-anticipated sequel to Frontier's highly successful Jurassic World Evolution, building upon the groundbreaking and immersive 2018 management simulation. It introduces a compelling, new narrative campaign, incredible new features, and awe-inspiring new dinosaurs brought to life with captivating authenticity. Together with expanded construction and more customisation options, the result is an even bigger, better and authentic Jurassic World game.
FEATURES
An Original Jurassic Story
Immerse yourself in a compelling and original Jurassic World narrative set after the Earth-shattering events of Jurassic World: Fallen Kingdom. Lead efforts to control, conserve and contain dinosaurs as you work alongside iconic characters from the films, including Dr. Ian Malcolm (Jeff Goldblum) and Claire Dearing (Bryce Dallas Howard).
Create your own Jurassic World
Take control with deeper management tools and creative options. Construct and customise new buildings and flex your managerial muscle across never-before-seen locations ranging from dense forests to rocky deserts. Rescue and bioengineer more than 75 prehistoric species, including highly requested flying and marine reptiles , and watch them seek territory, fight and interact with staggering realism.
Play with Chaos Theory
Chaos Theory mode lets you play through key moments of your favourite films - with a twist. Experience "what-if" scenarios from iconic Jurassic World and Jurassic Park films, with each level set across eras and locations from all five movies. Immerse yourself at the heart of the Jurassic World franchise and see how things turn out when you are put at the helm of managing new challenges with unpredictable outcomes.
Du ser på alle butikker med hvilken som helst betalingsmetode. Vi minner om at noen butikker kan belaste betalingskomisjoner.
Det er 10 tilbud 429.12
Nkr.
til 700.25
Nkr.
Dette Produkte er for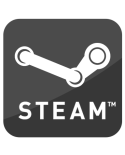 Prishistorie
RANGER OSS OG VINN ET GRATIS SPILL!
Én vinner per måned av et produkt fra nettstedet vårt på maksimalt 25 EURO. Vinneren blir kunngjort på sosiale nettverk de første dagene i måneden.
Siste artikkel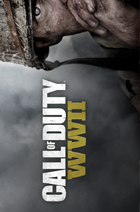 Hvor kan jeg kjøpe CoD: WW 2 CD Key
Kjøp billig CD-nøkkel av CoD: WW 2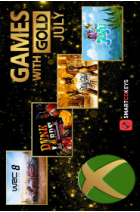 Ny gratis Games with Gold for juli 2020 kunngjort!
Gratis Games with Gold juli 2020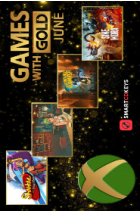 Ny gratis Games with Gold for juni 2020 kunngjort!
Gratis Games with Gold juni 2020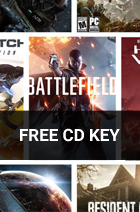 Vinn gratis CD-taster med SmartCDKeys.com
SmartCDKeys gir gratis CD-nøkler til alle!
Sammenlign og finn billige STEAM CD-KEY priser
SmartCDKeys har de billigste prisene.