KJØPEIron Harvest: - Operation Eagle (DLC) CD Key Steam
"Iron Harvest – Operation Eagle" is the new expansion to the critically acclaimed world of Iron Harvest set in the alternate reality of 1920+.
War never ends…
In the aftermath of The Great War, the world is in chaos and borders are being redrawn. Usonia wants to make the 20th century "America's Century" while an old enemy in the shadows tries to seize power.
New Campaign
Experience a full new Iron Harvest campaign in single player or side-by-side in co-op in 7 challenging missions with over 25 minutes of new cinematics and dozens of new allies and enemies.
New Faction: Usonia
The American Union of Usonia stayed out of the Great War and became an economic and military powerhouse, unnoticed by Europe's old elites. Usonia could become a beacon of hope for the oppressed, bringing freedom and justice to everyone, or it could succumb to the temptations of power and become a new empire, ruling with an iron first. The addon features the new faction "Usonia", the 1920+ version of the US. More than 30 new infantry units, mechs and buildings for these factions.
New Unit Type: Air Units!
Take to the sky and conquer the world with the introduction of new airship units for all factions. These early flying machines come in different classes, from the agile sky bike to the colossal battleship of the Usonian hero Admiral Mason, traversing any terrain and sending death from above. The bravest of men become Paratroopers who perform dangerous missions behind enemy lines. Adapt your strategies and prepare your defenses with new anti – air mechanics for all Iron Harvest factions!
Du ser på alle butikker med hvilken som helst betalingsmetode. Vi minner om at noen butikker kan belaste betalingskomisjoner.
Det er 7 tilbud 146.94
Nkr.
til 194.20
Nkr.
Dette Produkte er for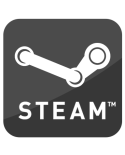 Prishistorie
RANGER OSS OG VINN ET GRATIS SPILL!
Én vinner per måned av et produkt fra nettstedet vårt på maksimalt 25 EURO. Vinneren blir kunngjort på sosiale nettverk de første dagene i måneden.
Siste artikkel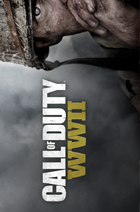 Hvor kan jeg kjøpe CoD: WW 2 CD Key
Kjøp billig CD-nøkkel av CoD: WW 2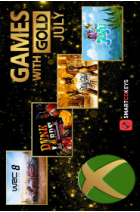 Ny gratis Games with Gold for juli 2020 kunngjort!
Gratis Games with Gold juli 2020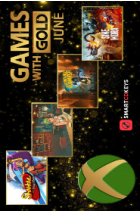 Ny gratis Games with Gold for juni 2020 kunngjort!
Gratis Games with Gold juni 2020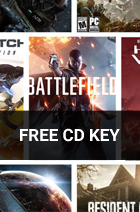 Vinn gratis CD-taster med SmartCDKeys.com
SmartCDKeys gir gratis CD-nøkler til alle!
Sammenlign og finn billige STEAM CD-KEY priser
SmartCDKeys har de billigste prisene.