KJØPEHearts of Iron IV: Eastern Front Planes Pack (DLC) CD Key Steam
Celebrate five years of one of the world's most sophisticated simulations of the largest conflict in human history with this new Anniversary Content Pack, adding new aircraft models to fight it out in the skies over Eastern Europe. The Eastern Front Content Pack adds over 50 new planes for six nations in the region.
The Eastern Front Planes Pack Includes:
20 German Plane Models: A fleet of Luftwaffe designs, including the feared Ju-87 Stuka, the ubiquitous He-111 medium bomber and three hypothetical carrier launched planes.
13 Soviet Plane Models: A dozen planes from the Red Army Air Forces, including the "varnished coffin" LaGG-3 fighter, the celebrated Il-2 close air support plane, and the Tu-4 Cold War strategic bomber.
8 Polish Plane Models: Including the highly advanced PZL.37 Łoś bomber, the prototype PZL.56 Kania fighter and PZL.46 Sum light bomber.
4 Romanian Plane Models: The scrappy Romanian air force is represented by three IAR fighter designs and the IAR 37 light bomber.
5 Hungarian Plane Models: The biplane WM-16 bomber and the experimental RMI-8-X/V fighter are now in game with three other designs.
4 Yugoslavian Plane Models: The Yugoslav air force is represented by the Czech designed BH-33, the prototype R-313 fighter-bomber, and two more planes.
Du ser på alle butikker med hvilken som helst betalingsmetode. Vi minner om at noen butikker kan belaste betalingskomisjoner.
Det er 11 tilbud 42.21
Nkr.
til 76.17
Nkr.
Dette Produkte er for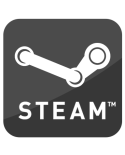 Prishistorie
RANGER OSS OG VINN ET GRATIS SPILL!
Én vinner per måned av et produkt fra nettstedet vårt på maksimalt 25 EURO. Vinneren blir kunngjort på sosiale nettverk de første dagene i måneden.
Siste artikkel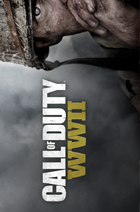 Hvor kan jeg kjøpe CoD: WW 2 CD Key
Kjøp billig CD-nøkkel av CoD: WW 2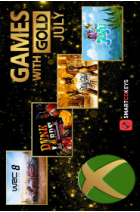 Ny gratis Games with Gold for juli 2020 kunngjort!
Gratis Games with Gold juli 2020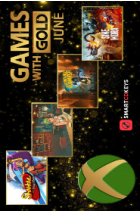 Ny gratis Games with Gold for juni 2020 kunngjort!
Gratis Games with Gold juni 2020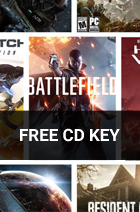 Vinn gratis CD-taster med SmartCDKeys.com
SmartCDKeys gir gratis CD-nøkler til alle!
Sammenlign og finn billige STEAM CD-KEY priser
SmartCDKeys har de billigste prisene.