KJØPEFirst Feudal CD Key Steam
You start the game with a couple of peasants and limited resources to eventually turn your small settlement into a real medieval castle. Build, mine resources, grow crops, manufacture equipment, trade, and advance science on your own or by delegating tasks to your people. Greedy bandits will regularly raid your settlement, making you gather militia troops and repel the enemy.
Key features
Each peasant can have one of ten available professions. Once assigned, they will start executing corresponding tasks and orders — you don't need to keep track of each individual resident. However, if you think that a regular peasant with three grades of education is not good at tactics, you can directly command groups of units or individual ones in combat
Develop the infrastructure
Start by processing stone and lumber, then advance your technologies to open new ways of growing your settlement: manufacturing, trade, lighting, comfort, equipment, defense. Your character and peasants will also be able to advance and improve their skills while doing useful work.
In order to make a village attractive to new settlers, you need to take care of its residents' comfort. Peasants need cozy houses and good food. However, for particularly lazy peasants in addition to carrot there is a whip.
Bandits, wolves and bears will regularly attack your settlement. You can lead the militia or stay out of combat by letting your people defend themselves. To reduce casualties, you can hide behind powerful walls or lure the enemy into meticulously placed traps.
Collection and hunting solve the hunger problem at early stages only. In a highly developed settlement, you need to start growing various crops and farming animals.
The village will be regularly visited by merchants. They will offer their goods and buy your produce. With time, you will be able to send trade caravans to other locations.
After random events you must choose important decisions: choose weapon or food, gold or goods for peasants, "take one egg today or a hen tomorrow"
To survive during severe medieval winter you should build campfires, houses and stock up provision giving priority for durable food.
Build your village and fight shoulder to shoulder with your friends. The game supports multiplayer for up to 6 players.
Du ser på alle butikker med hvilken som helst betalingsmetode. Vi minner om at noen butikker kan belaste betalingskomisjoner.
Det er 5 tilbud 153.85
Nkr.
til 282.60
Nkr.
Dette Produkte er for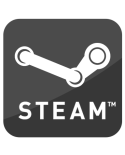 Prishistorie
RANGER OSS OG VINN ET GRATIS SPILL!
Én vinner per måned av et produkt fra nettstedet vårt på maksimalt 25 EURO. Vinneren blir kunngjort på sosiale nettverk de første dagene i måneden.
Siste artikkel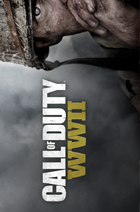 Hvor kan jeg kjøpe CoD: WW 2 CD Key
Kjøp billig CD-nøkkel av CoD: WW 2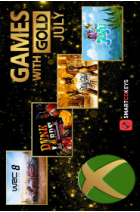 Ny gratis Games with Gold for juli 2020 kunngjort!
Gratis Games with Gold juli 2020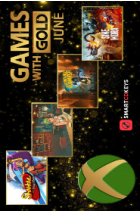 Ny gratis Games with Gold for juni 2020 kunngjort!
Gratis Games with Gold juni 2020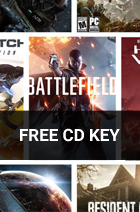 Vinn gratis CD-taster med SmartCDKeys.com
SmartCDKeys gir gratis CD-nøkler til alle!
Sammenlign og finn billige STEAM CD-KEY priser
SmartCDKeys har de billigste prisene.