KJØPEFarming Simulator 22 - Pumps n' Hoses Pack (DLC) (Steam) CD Key Steam
Pump it up and upgrade your farming operation with umbilical systems, manure separation and configurable biogas plants! A huge variety of new machines, tools and buildings extend the infrastructure of manure distribution and resource storage on your farm.
Overall, more than 30 items from Dutch manufacturer Schouten, German steel storage specialist Stallkamp and biogas technology manufacturer BvL are included to introduce new gameplay features to Farming Simulator 22.
Umbilical Systems
Draggable hoses can be combined to span hundreds of meters. Linked to ultra-light drag hose injectors attached to your tractor, you fertilize your fields highly efficient.
Manure Separation
Separate liquid and solid components of manure for a more versatile application of your resources. Make more of your manure!
Biogas Plant Configuration
Configure biogas plants according to your needs and preferences: Various modules can be dynamically linked to the root facility.
Du ser på alle butikker med hvilken som helst betalingsmetode. Vi minner om at noen butikker kan belaste betalingskomisjoner.
Det er 13 tilbud 114.28
Nkr.
til 197.77
Nkr.
Dette Produkte er for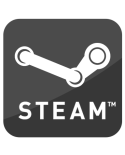 Prishistorie
TRUSTPILOT - 4.6⭐ / 5
Med en positiv anmeldelse kan du få nettstedet vårt til å vokse. Hvis vi vokser, vil vi tilby flere rabatter, gratis CD-Keys og vi vil også forbedre tjenesten vår. Hvis du vil fortelle oss noe, kontakt oss på sosiale nettverk.