KJØPEFade to Silence (Xbox One) CD Key XBOX LIVE
Fade to Silence is a single-player and co-op survival adventure set in a post-apocalyptic world that is frozen in an eternal winter. Snow and ice have shaped a merciless landscape. Nature is corrupted. Monstrous creatures out of an Eldritch horror dream roam the frozen wasteland.
As the player you take the role of Ash, a natural but tormented leader. In that role you explore a post-apocalyptic, frozen wasteland to gather the resources necessary to establish a refuge for survival. With dwindling resources, simple tasks like upgrading equipment and collecting materials quickly require an expedition to scavenge the necessary items. In the search for survival materials, players must navigate a vast territory, in which they will encounter Eldritch monsters and an even greater foe: the unrelenting winter. While freezing temperatures constantly take their toll on the player Ash, the deadliest event is that of a blizzard. If caught by surprise, it takes every ounce of skill, determination and luck to survive.

In order to survive and overcome all challenges, the player needs to attract followers, bringing them into thei refuge. Each individual skillset and character traits grants access to higher tier resources and gear. Without such advances, the player character can scavenge only the barest necessities, crafting makeshift tools and weapons.

Fade to Silence introduces the many dynamics of a harsh winter climate to a complex, character-driven, group survival experience. The dynamic weather system adds to the immersion of survival in a cold, corrupted world. Survival depends on how well the players read weather patterns, and if they come to the right conclusion - look for shelter or press home. The dynamic snow displacement leaves a realistic path by both player character and NPC. This telltale sign will tell you regions where it is good to hunt and regions where monsters are roaming.

Features:
Tense atmosphere and unforgiving gameplay. This is a strategist's game.
An exploration mode lets you roam the world and experience the story at your own pace.
Explore a vast winter landscape: The launch version lets you explore a river delta, a dense forest region and cultivated farmland of an 8km² area.
Wolf Sled Expeditions: Pack your sled, take a follower with you and engage in long-term expeditions into the farthest regions.
Recruit followers to get access to better gear, enabling you to survive the cold environment and increasingly dangerous creatures.
Lead your followers and keep them alive. You will face harsh moral choices.
Battle increasingly dangerous Eldritch creatures that roam an apocalyptic world.
Trust your inner voice. It is your friend.
Du ser på alle butikker med hvilken som helst betalingsmetode. Vi minner om at noen butikker kan belaste betalingskomisjoner.
Det er 6 tilbud 55.16
Nkr.
til 255.63
Nkr.
Dette Produkte er for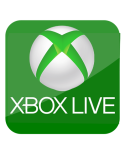 Prishistorie
RANGER OSS OG VINN ET GRATIS SPILL!
Én vinner per måned av et produkt fra nettstedet vårt på maksimalt 25 EURO. Vinneren blir kunngjort på sosiale nettverk de første dagene i måneden.
Siste artikkel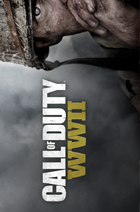 Hvor kan jeg kjøpe CoD: WW 2 CD Key
Kjøp billig CD-nøkkel av CoD: WW 2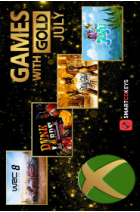 Ny gratis Games with Gold for juli 2020 kunngjort!
Gratis Games with Gold juli 2020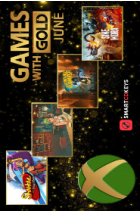 Ny gratis Games with Gold for juni 2020 kunngjort!
Gratis Games with Gold juni 2020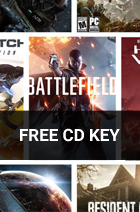 Vinn gratis CD-taster med SmartCDKeys.com
SmartCDKeys gir gratis CD-nøkler til alle!
Sammenlign og finn billige STEAM CD-KEY priser
SmartCDKeys har de billigste prisene.