KJØPEDisco Elysium - The Final Cut (PS4) CD Key PSN
Disco Elysium - The Final Cut is the definitive edition of the groundbreaking role playing game. You're a detective with a unique skill system at your disposal and a whole city block to carve your path across. Interrogate unforgettable characters, crack murders, or take bribes. Become a hero or an absolute disaster of a human being.
FEATURES
Full voice acting. All of the city's beautiful people are brought to life with full English voiceover. Play characters against each other, try to help them, or fall hopelessly in love as each word is spoken to you with the appropriate accent and emotion.
New political vision quests. Face the reality of your worldview as your political compass leads you down new paths. Discover more citizens, a whole extra area, and monumental sights as you leave an even bigger mark on the world by chasing your dreams.
Unprecedented freedom of choice​. Intimidate, sweet-talk, resort to violence, write poetry, sing karaoke, dance like a beast, or solve the meaning of life. Disco Elysium - The Final Cut is the most faithful representation of desktop role playing ever attempted in video games.
Countless tools for role playing.​ Mix and match from 24 wildly different skills. Develop a personal style with over 80 clothing items. Wield 14 tools from guns to flashlights to a boombox, or pour yourself a cocktail of 6 different psychoactive substances. Develop your character even further with 60 wild ​thoughts ​to think – with the detective's Thought Cabinet.
A revolutionary dialogue system with unforgettable characters. ​The world is alive with real people, not extras. Ask probing questions, make insightful observations, or express your wildest desires as you play cop or something completely different. Disco Elysium's revolutionary dialogue system lets you do almost anything.
Carve your unique path across the city​. Explore, manipulate, collect tare, or become a millionaire in an open world unlike anything you've seen before. The city of Revachol is yours for the taking, one small piece at a time. From the streets to the beaches – and beyond.
Hard boiled, hard core. ​Death, sex, taxes, and disco – nothing is off the table. Revachol is a real place with real challenges. Solve a massive murder investigation, or relax and kick back with sprawling side-cases. The detective decides, the citizens abide.
Du ser på alle butikker med hvilken som helst betalingsmetode. Vi minner om at noen butikker kan belaste betalingskomisjoner.
Det er 2 tilbud 285.17
Nkr.
til 297.02
Nkr.
Dette Produkte er for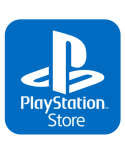 Prishistorie
RANGER OSS OG VINN ET GRATIS SPILL!
Én vinner per måned av et produkt fra nettstedet vårt på maksimalt 25 EURO. Vinneren blir kunngjort på sosiale nettverk de første dagene i måneden.
Siste artikkel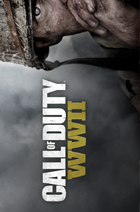 Hvor kan jeg kjøpe CoD: WW 2 CD Key
Kjøp billig CD-nøkkel av CoD: WW 2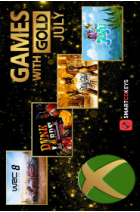 Ny gratis Games with Gold for juli 2020 kunngjort!
Gratis Games with Gold juli 2020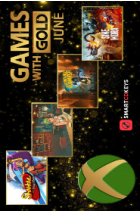 Ny gratis Games with Gold for juni 2020 kunngjort!
Gratis Games with Gold juni 2020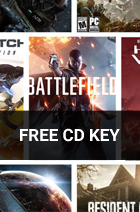 Vinn gratis CD-taster med SmartCDKeys.com
SmartCDKeys gir gratis CD-nøkler til alle!
Sammenlign og finn billige STEAM CD-KEY priser
SmartCDKeys har de billigste prisene.